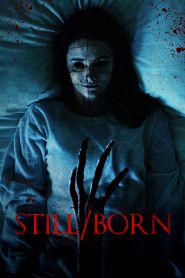 General Information
Glossary: S
Released Year: 2017
Runtime: 87 minutes
Genre: Horror, Thriller
Directors: Brandon Christensen
Casts: Jesse Moss, Michael Ironside, Sheila McCarthy, Christie Burke, Rebecca Olson, Jenn Griffin
IMDB: Still/Born (2017) - IMDB
Sponsored Links
Ratings
User Rating:
IMDB Rating:
5.3
Reviews
RogerEbert.com

-

Still/Born doesn't get as many points as one would hope for originality. But this is an inspired-enough take on a woman's horror, where the fear of losing her other baby becomes a terror itself, as expressed through an excellent performance.

Los Angeles Times

-

There's nothing all that original about Still/Born. But it's sharp and shocking, and parents especially should appreciate how it turns caring for a screeching newborn into an inescapable nightmare.

The Hollywood Reporter

-

It does offer a consistent level of tension, a few decent scares and a terrific lead turn by Christie Burke.

Screen International

-

Burke — perhaps best-known as the grown-up version of the scary baby in the last films in the Twilight saga — is outstanding as the fragile, yet determined heroine who is terrorised beyond the bounds of sanity but has to remember that she might be doing all this to herself.
Still/Born (2017)
Still/Born follows Mary, a new mother who lost one of her twins in childbirth. As she struggles with the loss of one of her children, she starts to suspect something sinister is after her surviving child - a supernatural entity that has chosen her child and will stop at nothing to take it from her.