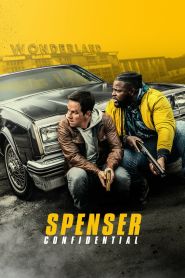 General Information
Glossary: S
Released Year: 2020
Runtime: 110 minutes
Genre: Action, Comedy, Thriller
Directors: Peter Berg
Casts: Mark Wahlberg, Thomas Rosales, Jr., Eric Weinstein, Wayne Dalglish, Carrick O'Quinn, Alan Arkin, Rich Skinner, Johnny Alves, Bokeem Woodbine, Colleen Camp, Billy Concha, Michael Gaston, James DuMont, Kevin McCormick, Marc Maron, Patty Ross, Kip Weeks, Kallie Tabor, Hope Olaide Wilson, Jenny Johnson, Cary 'Big Shug' Guy, Alexandra Vino, Dustin Tucker, Leah Procito, Adrian M. Mompoint, Ricardo Pitts-Wiley, Brandon Scales, Bo Cleary, Winston Duke, Post Malone, Donald Cerrone, Alfred Briere, Iliza Shlesinger, Ayana Brown, Josh Cronin, Rebecca Gibel, Chad Nehemiah Reed-Lopes, Chaz Jeremiah Reed-Lopes, Anthony 'Ace' Thomas, Trevor Robertson, Christopher Weigel, Arthur Wahlberg, Stephanie Rodgers, Miles Walters, Paris Nixon, Marilyn Leung, Jim Boyd, Bianca de la Garza, Alberto Vasallo III, Va Lynda K. Robinson, Joe Carresi, Sam Schechter, Marina Varano, Dennis Montgomery III, Mikelyn Roderick, Andresito Germosen De La Cruz, Jeffrey Vincent Thompson, Josh Brogadir, Nick Cyr, Regis Prograis, Jason A. Martinez, Brandon M. Shaw, Jason Molina, Carlos Escarfullery, Sal Mirabella Jr., Jeff Bouffard, Dennis Pietrantonio, Kevin Molis, Pat O'Shea, Lawrence Duran, Mark 'Cowboy' Schotz, Thanhminh Tan Thai
IMDB: Spenser Confidential (2020)
Sponsored Links
Ratings
User Rating:
IMDB Rating:
6.2
Reviews
Chicago Sun-Times

-

It's a fantastically over-the-top, drive-in B-movie for the streaming generation.

Los Angeles Times

-

Adapted apparently quite loosely from Atkins' Robert B. Parker's Wonderland, Spenser Confidential has ended up with a genially amusing script expertly tailored to its actors by Sean O'Keefe and the canny veteran Brian Helgeland. And, as smartly cast by the veteran Sheila Jaffe, Spenser Confidential gets spot on performances from a variety of actors, from household names including Alan Arkin to other less celebrated but undeniably talented folks.

Rolling Stone

-

You might not pay money to see this in a theater, but you'd watch it on your couch in a second, which is why Netflix makes perfect sense for it. A coda sets up a sequel. There are worse things to look forward to.

IGN

-

Mark Wahlberg and Winston Duke's fun chemistry helps elevate the predictable murder-mystery Spenser Confidential.

Variety

-

The film even pokes fun at itself in the process, fully aware that Spenser Confidential isn't meant to be taken as seriously as Wahlberg's last few movies — and just as well, since irreverence plays well on Netflix.
Spenser Confidential (2020)
Spenser, a former Boston patrolman who just got out from prison, teams up with Hawk, an aspiring fighter, to unravel the truth behind the death of two police officers.