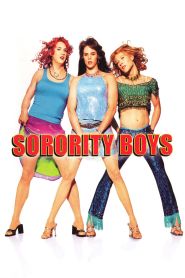 General Information
Glossary: S
Released Year: 2002
Runtime: 93 minutes
Genre: Comedy
Directors: Wallace Wolodarsky
Casts: Michael Rosenbaum, Melissa Sagemiller, Harland Williams, Barry Watson, Heather Matarazzo, Lydia Hull, Brad Beyer, Tony Denman, Kathryn Stockwood
IMDB: Sorority Boys (2002)
Sponsored Links
Ratings
User Rating:
IMDB Rating:
5.5
Reviews
Entertainment Weekly

-

There are moments of real funniness in this smarter-than-anticipated goof-fest.

San Francisco Chronicle

-

This comic gem is as delightful as it is derivative.

Film Threat

-

If you're hard up for raunchy college humor, this is your ticket right here.

Variety

-

A cut above most youth-skewed sex comedies of late, with bouncy execution and an unsophisticated but positive gender-sensitivity message elevating a so-so script.

Los Angeles Times

-

The result is crass but reasonably harmless, although to hear one of the guys hold forth on how much he's learned about family and loyalty in just one week living with the DOGs is enough to make a person gag.
Sorority Boys (2002)
Three friends who head the Social Committee in a frat house, called KOK (Kappa Omicron Kappa), are charged with stealing money their fraternity has been saving for a cocktail cruise at the end of the semester, the one that guarantees them a spot at a very high paying company.