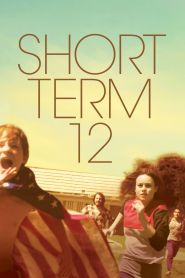 General Information
Glossary: S
Released Year: 2013
Runtime: 96 minutes
Genre: Drama
Directors: Destin Cretton
Writers: Destin Cretton
Casts: Kevin Hernandez, Kaitlyn Dever, Brie Larson, Melora Walters, John Gallagher Jr., Rami Malek, Diana Maria Riva, Silvia Curiel, Angelina Assereto, Lakeith Stanfield, Stephanie Beatriz, Lydia Du Veaux, Alex Calloway, Frantz Turner, Harold Cannon, Bran'dee Allen, Danny Roper, Elyssa Gutierrez, Garryson Zamora, Michael Marto, Patricia Barrett, Tanya Marie A. Bitanga, Zoe Wilkens, Angel Amaral, Arnold Barrera, Joseph Bruley, Fred Herrera, Shika Moran, Nikki Chapman, Fay DeLaCruz, Cameron Gore, Anthony Puentes, Veronica Puentes, Laura Macias, Ana Shiravi, Mohammad Shiravi, Edward Goldstein, Etta Goldstein, Brett Goldstein, Alexandra Estrada, Michelle Nordahl, Jared Callahan, Joel P. West, Jessica Nordahl, Andrea Macias, Kaily McCoy, Thaddeus McRae, Kenny Laubbacher, Pamela Luna, Valentina I. Valentini, Brad Kester, James Abraham, Merrily Cretton, Spring Cretton, Patrick James, Christopher Jun
IMDB: Short Term 12 (2013)
Sponsored Links
Ratings
User Rating:
IMDB Rating:
8.0
Reviews
The Playlist

-

Short Term 12 is a roller coaster of every emotion, managing to be both heartwarming and heartrending at once.

IndieWire

-

Taking its time to let the world take shape, Short Term 12 builds to an involving series of mini-climaxes without tidying up every loose end.

Village Voice

-

It's a delicate yet passionate creation, modest in scope but almost overwhelming in its emotional intricacy, ambition, and resonance. Easily one of the best films so far this year, it's a nearly perfect blend of pimple-faced naturalism, righteous moral fury, nuanced social insight, and unsentimental but devastating drama.

Entertainment Weekly

-

Brie Larson, as the caring but tormented Grace (who's pregnant and doesn't know if she has the faith to have her baby), and John Gallagher Jr., as her gentle-dweeb fellow worker Mason (who fears his love can't save her), show you what emotionally naked acting is all about.

The Hollywood Reporter

-

A genuinely moving look at life in a group foster home that avoids most of the usual routes into viewers' hearts.
Short Term 12 (2013)
Grace, a compassionate young supervisor at a foster care facility, works with her boyfriend and colleague, Mason, to help at-risk teens. But when a new charge dredges up memories of her own troubled past, Grace's tough exterior begins eroding.