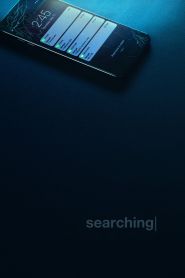 General Information
Glossary: S
Released Year: 2018
Runtime: 101 minutes
Genre: Drama, Mystery, Thriller
Directors: Aneesh Chaganty
Writers: Sev Ohanian, Aneesh Chaganty
Casts: John Cho, Ric Sarabia, Debra Messing, Benjamin J. Cain Jr., Sean O'Bryan, Steven Michael Eich, Roy Abramsohn, Sara Sohn, Colin Woodell, Thomas Barbusca, Courtney Lauren Cummings, Michelle La, Kya Dawn Lau, Megan Liu, Alex Jayne Go, Joseph Lee, Brad Abrell
IMDB: Searching (2018)
Sponsored Links
Ratings
User Rating:
IMDB Rating:
7.9
Reviews
Original-Cin

-

For a film where every single scene is rigidly contained within a screen — framed by an iPhone FaceTime chat, a laptop exchange, TV image, home movie or security camera surveillance — Searching has a surprising sense of momentum.

Variety

-

Cutting to the emotional core of what social media says about us, the result is as much a time capsule of our relationship to (and reliance upon) modern technology as it is a cutting-edge digital thriller.

The Verge

-

Search is shockingly effective, not just in creating a sense of constant, palpable tension, but also in the way it pulls off authentic, effective emotional beats.

IndieWire

-

Despite the specificity of its story and the manner in which its told, the issues at hand remain universal, including David's struggle to connect with his child and the way paranoia can make even the best friends into the worst enemies.

The Playlist

-

Chaganty and co-writer Sev Ohanian deliver wonders on both the technical and narrative ends of Search, but editors Will Merrick and Nick Johnson do an astounding job as well.
Searching (2018)
After his 16-year-old daughter goes missing, a desperate father breaks into her laptop to look for clues to find her. A thriller that unfolds entirely on computer screens.