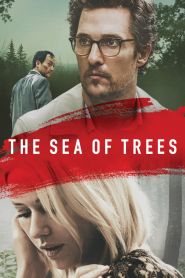 General Information
Glossary: T
Released Year: 2016
Runtime: 110 minutes
Genre: Drama
Directors: Gus Van Sant
Writers: Chris Sparling
Casts: Katie Aselton, Naomi Watts, James Saito, Matthew McConaughey, Ken Watanabe, Jordan Gavaris, Ai Yoshihara
IMDB: The Sea of Trees (2015)
Sponsored Links
Ratings
User Rating:
IMDB Rating:
6.0
Reviews
Hitfix

-

The resulting film is yet another example of a Black List script that does not work on the screen. And, frankly, we're not sure an auteur other than Van Sant would have fared any better.

CineVue

-

It has to be said that Van Sant is not above doing one for the studio but quite what sins he had committed to be made to make this pile of sub-Nicolas Sparks tripe will be beyond most.

Screen International

-

As all the dots join in a pattern that strives for deeper meaning, the just too-damned-cute Sea of Trees becomes undone by a surfeit of contrived ingenuity.

The Telegraph

-

Van Sant wanted to study a man drowning in sorrow and guide him towards the light. But the guidance he gets is fake, forced, and unbearably tricksy, a kind of suicide rehab with gotcha devices.

The Hollywood Reporter

-

Gus Van Sant's sticky, gooey side — previously on display in the likes of Finding Forrester and especially in the 2011 Restless — oozes out once more in the woefully sentimental and maudlin The Sea of Trees.
The Sea of Trees (2015)
A suicidal American befriends a Japanese man lost in a forest near Mt. Fuji and the two search for a way out.