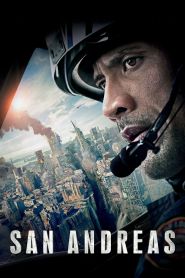 General Information
Glossary: S
Released Year: 2015
Runtime: 114 minutes
Genre: Action, Drama, Thriller
Directors: Brad Peyton
Casts: Paul Giamatti, Carla Gugino, Colton Haynes, Dwayne Johnson, Benjamin Blankenship, Alexandra Daddario, Will Yun Lee, Arabella Morton, Ioan Gruffudd, Matt Gerald, Alec Utgoff, Vanessa Ross, Archie Panjabi, Stephen Chang, Morgan Griffin, Ben McIvor, Hugo Johnstone-Burt, Art Parkinson, John Reynolds, Kylie Minogue, Dennis Coard, Tom O'Reilly, Simone Kessell, Breanne Hill, Todd Williams, Marissa Neitling, Laurence Coy, Saskia Williscroft, Fiona Press, Nick Allen-Ducat, Claire Lovering, Sophia Emberson-Bain, Julian Shaw, Julie Brandt-Richards, Sofie Formica, Hugh Boddam-Whetham, Brad McMurray, Hayley Sullivan, Renee Somerfield, Joey Vieira, Michael Asberry, Janell Islas, Hayley Gagner, Andrea Walker, Vanessa Vittorio
IMDB: San Andreas (2015)
Sponsored Links
Ratings
User Rating:
IMDB Rating:
6.1
Reviews
Movie Nation

-

What sells this formulaic corker of Apocalypse Porn is the cast.

The Telegraph

-

You see San Francisco and Los Angeles falling apart very loudly and dangerously, and in great computer-generated detail. But there's nothing memorable or beautiful about the carnage; no specific moments to replay in your head once the film is over.

The Hollywood Reporter

-

The movie is at its strongest when it integrates family dynamics into the plot rather than indulging in extreme couples therapy.

Empire

-

If you crave Emmerich-esque disaster-porn with a mega body count, there's plenty here to OMG at. But when it comes to character depth or plotting, San Andreas is a sadly familiar wasteland.

Total Film

-

The cast's likeable work falls right through the script holes.
San Andreas (2015)
In the aftermath of a massive earthquake in California, a rescue-chopper pilot makes a dangerous journey across the state in order to rescue his estranged daughter.