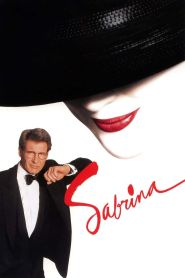 General Information
Glossary: S
Released Year: 1995
Runtime: 127 minutes
Genre: Comedy, Drama
Directors: Sydney Pollack
Casts: Harrison Ford, Margo Martindale, Paul Giamatti, Eric Bruno Borgman, Lauren Holly, Dana Ivey, Miriam Colón, Peter McKernan, Greg Kinnear, Angie Dickinson, Julia Ormond, Woodrow Asai, J. Smith-Cameron, Valérie Lemercier, Nancy Marchand, Richard Crenna, Becky Ann Baker, John Wood, Carmen Chaplin, Guillaume Gallienne, Ronald L. Schwary, John C. Vennema, Philippe Hartmann, Phil Nee, Susan Browning, Elizabeth Franz, Ira Wheeler, Fanny Ardant, Patrick Bruel, Christine Luneau-Lipton, Michael Dees, Denis Holmes, Jo-Jo Lowe, Philippa Cooper, Ayako Kawahara, François Genty, Inés Sastre, Phina Oruche, Andrea Behalikova, Jennifer Herrera, Kristina Kumlin, Eva Linderholm, Micheline Van de Velde, Joanna Rhodes, Alan Boone, Patrick Forster-Delmas, Kentaro Matsuo, Ed Connelly, Alvin Lum, Siching Song, Randy Becker, Anthony Mondal, Peter Parks, Michael Cline, Christopher Del Gaudio, Jerry Quinn, Dori Rosenthal
IMDB: Sabrina (1995) - IMDB
Sponsored Links
Ratings
User Rating:
IMDB Rating:
6.3
Reviews
The New York Times

-

Mr. Pollack's film runs into these obstacles so hard, in fact, that it runs right over them without difficulty. His "Sabrina" succeeds as a breezy, lighthearted throwback, made without benefit of the Hepburn magic but with much else in its favor.

Chicago Sun-Times

-

The new version is just as satisfying, if not as dry and cynical, as the original.

ReelViews

-

Its plot-by-numbers story doesn't offer much in the way of surprises, and it doesn't have the emotional power of a Leaving Las Vegas or the euphoric quality of The Brothers McMullen. But Sabrina is fun in its own way, and, though clearly flawed, it nevertheless offers two hours' solid diversion (the overlong running time, by the way, is one of those flaws).

Entertainment Weekly

-

The new Sabrina is both pokier and gauzier than the original.

Empire

-

Forgettable, innocent, old fashioned fairy tale with not nearly as much sexual chemistry as is required.
Sabrina (1995)
An ugly duckling having undergone a remarkable change, still harbors feelings for her crush: a carefree playboy, but not before his business-focused brother has something to say about it.