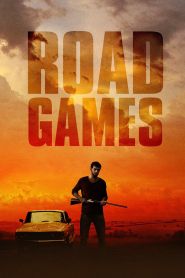 General Information
Glossary: R
Released Year: 2016
Runtime: 95 minutes
Genre: Thriller
Directors: Abner Pastoll
Writers: Abner Pastoll
Casts: Joséphine de la Baume, April Kelley, Pierre Boulanger, Susanna Cappellaro, Barbara Crampton, Andrew Simpson, Edward Hogg, Frédéric Pierrot, Féodor Atkine, Clémentine Alexandre, Erwan Hiernard, Lucie Belhomme
IMDB: Road Games (2015)
Sponsored Links
Ratings
User Rating:
IMDB Rating:
5.5
Reviews
RogerEbert.com

-

By preferring to keep viewers in suspense until the film's finale, Pastoll makes it harder to recommend a movie that has many good ideas, but no clue what to do with them.

The Hollywood Reporter

-

Some of the surprises in store play better than others.

Los Angeles Times

-

Though built to divert, Road Games mostly feels untethered to any memorably crafty storytelling.

The New York Times

-

The cast doesn't quite succeed in keeping the suspense fresh throughout the story's left turns.
Road Games (2015)
When hitchhiker Jack rescues Véronique from a road rage altercation, the twosome decide to travel together for safety's sake after learning a serial killer is cutting a murderous swathe through the region. Tired and hungry, they decide against their better judgment to take up an offer to stay the night at a mysterious elderly couple's mansion…