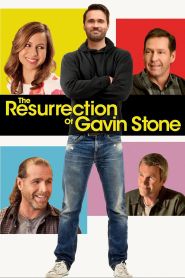 General Information
Glossary: T
Released Year: 2017
Runtime: 91 minutes
Genre: Comedy, Drama, Family, Romance
Directors: Dallas Jenkins
Writers: Andrea Gyertson Nasfell
Casts: Neil Flynn, D. B. Sweeney, Christopher Maleki, Anjelah Johnson-Reyes, Liam Matthews, Brett Dalton, Michael Hickenbottom, Nicole Astra, Emily Eruraviel, Tim Frank
IMDB: The Resurrection of Gavin Stone (2016) - IMDB
Sponsored Links
Ratings
User Rating:
IMDB Rating:
6.2
Reviews
The Seattle Times

-

What makes The Resurrection of Gavin Stone singular is its fresh and thoroughly modern approach to evangelical Christianity.

Variety

-

Jenkins and Nasfell refrain from hard-selling anything, so that Gavin never really comes off as an obnoxious jerk, his chaste relationship with Kelly — so chaste, they never even kiss — progresses at a credible pace, and the movie's religious elements, while respectfully given due dramatic weight, are scarcely more conspicuous here than in many more secular entertainments.

The Hollywood Reporter

-

Dallas Jenkins' dramedy about a washed-up actor who learns the error of his ways through being exposed to religion doesn't have an original cinematic bone in its body. But it's also refreshingly genial and lacking in preachiness for a faith-based film, demonstrating that a lighter touch doesn't necessary dilute the obvious messaging.

Austin Chronicle

-

The Resurrection of Gavin Stone isn't as exploitive as some recent Christian-based films – for that, check out 2014's truly offensive "Heaven Is for Real" – and while it's got its charms, it's far from likely to bring in any new converts.

The A.V. Club

-

Like so many movies designed for believers first and ordinary sinners second, if at all, Gavin Stone has trouble approximating the sensibility of actual entertainment and is particularly deadly as a comedy. Even David Spade movies tend to have more laughs.
The Resurrection of Gavin Stone (2016)
Gavin Stone, a washed-up former child star, is forced to do community service at a local megachurch and pretends to be Christian so he can land the part of Jesus in their annual Passion Play, only to discover that the most important role of his life is far from Hollywood.