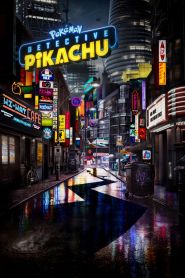 General Information
Glossary: P
Released Year: 2019
Runtime: 105 minutes
Genre: Action, Adventure, Comedy, Family, Mystery, Sci-Fi
Directors: Rob Letterman
Casts: Kathryn Newton, Ryan Reynolds, Bill Nighy, Ken Watanabe, Ikue Otani, Chris Geere, Jordan Long, Karan Soni, Josette Simon, Suki Waterhouse, Rita Ora, Diplo, Bern Collaco, Clem So, Priyanga Burford, Justice Smith, Omar Chaparro, Daniel Eghan, Abbie Murphy, A.k. Steppa, Jag Patel, Rob Delaney, Nick Owenford, Bernardo Santos, Ben Fox, Deborah Rock, Fiona Hardingham, Kevin Matadeen, Sofia Abbasi, Gurnita Kaur Kahlon, Jackson Kai, Ian Morine, Kadiff Kirwan, Nina Kumar, Alejandro De Mesa, Max Fincham, Simone Ashley, Edward Davis, Zoë Scott, Ruth Horrocks, Paul Lawrence Kitson, Crystal Wingx, Belal Sabir, James Galvin, Charlie Rhea Esquér, Rebecca Lawson-Turner, Géraldine Lamarre, Savannah Pages, Georgie Carter, Alex Klaus, Benjamin Coakley, Joellee Evans, Daniel Rennis, Iulia Filipovscaia, Rishi Gupta, Preeti Malhotra, Matthew Cox, Wong Charlie, Susanne Schraps, Henrique Rizzo, Tommy Gorman, Riley Fusilero, Jonathan Dodson, Lana Ish-Muhametova, Armani La Wong, Emily Ng, Baltazar Oliva, Nicole Reece, Winson Ting, Rina Hoshino, Kotaro Watanabe, Ryoma Takeuchi
IMDB: Pokémon Detective Pikachu (2019)
Sponsored Links
Ratings
User Rating:
IMDB Rating:
6.9
Reviews
IGN

-

Smith's character gives the story an emotional weight and Reynolds delivers an endearing comedic performance that's closer to his subversive Deadpool schtick than you'd expect. While video game movies haven't had the best track record, this movie is by and far the best example of how to do one right.

TheWrap

-

Detective Pikachu slogs, and its joys are fleeting, like a battle with a wild Mewtwo that you just can't seem to catch.

The Guardian

-

Without Reynolds this would be pretty run-of-the-mill; with him it's a perfectly acceptable family movie. Given the history, that's a giant leap for Pokémon-kind.

The Hollywood Reporter

-

It turns out Pokemon Detective Pikachu isn't half bad.

Total Film

-

Reynolds and Pikachu make an inspired combo in a CGI/live-action mash-up that otherwise adheres to a rigidly boilerplate formula.
Pokémon Detective Pikachu (2019)
In a world where people collect pocket-size monsters (Pokémon) to do battle, a boy comes across an intelligent monster who seeks to be a detective.