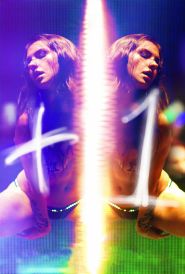 General Information
Glossary: +
Released Year: 2013
Runtime: 95 minutes
Genre: Sci-Fi, Thriller
Directors: Dennis Iliadis
Casts: Colleen Dengel, Suzanne Dengel, Ashley Grace, Adam David Thompson, Logan Miller, Hannah Kasulka, Megan Hayes, Rhys Wakefield, April Billingsley, Natalie Hall, Brad Mills, Marla Malcolm, Rohan Kymal, Ronald Ogden, Bernard D. Jones, Peter Luis Zimmerman, Gracie Zane, Alex Trewhitt, Lilly Roberson, Chrissy Chambers, Nic Wolfe
IMDB: +1 (2013)
Sponsored Links
Ratings
User Rating:
IMDB Rating:
5.5
Reviews
The New York Times

-

The movie's boldness and horrifying logic get under your skin.

Slant Magazine

-

It ambitiously parodies and mourns the implications of the one coherent message that mass media manages to convey to all of its consumers in all its endlessly proliferating, ever-shifting permutations.

Village Voice

-

Director Dennis Iliadis doesn't overdwell on the existentialism of the concept; he lets emotional beats strobe against the WTF experience of the temporal doubles, peppering the action with distinct images and events to make the repetition stand out.

Los Angeles Times

-

In trying to say everything, Plus One reveals it doesn't have much to say at all.

Variety

-

Carefully repeated imagery, in-camera tricks and well-executed fx combine to create a tantalizing visual puzzle that demands full attention, even as the flavorless characters and largely so-so performances risk audience indifference.
+1 (2013)
Three college friends go to the biggest party of the year, each looking for something different: love, sex and a simple human connection. When a supernatural phenomenon disrupts the party, it lights a fuse on what will become the strangest night anyone has ever seen. As the three friends struggle to find what they're looking for, the party quickly descends into a chaos that challenges if they can stay friends or if they can even stay alive.