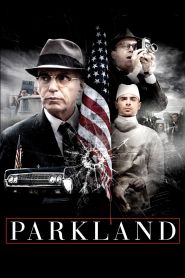 General Information
Glossary: P
Released Year: 2013
Runtime: 94 minutes
Genre: Drama, Mystery, Thriller
Directors: Peter Landesman
Casts: James Badge Dale, Billy Bob Thornton, Bryan Batt, Paul Giamatti, Jason Douglas, Jeremy Strong, Gil Bellows, Glenn Morshower, Ron Livingston, Matt Barr, Gary Grubbs, David Harbour, Bitsie Tulloch, Jonathan Breck, Austin Nichols, Zac Efron, Marcia Gay Harden, Richard Jackson, Nico Evers-Swindell, Colin Hanks, Jackie Earle Haley, Mark Duplass, Drew Waters, Jacki Weaver, Rory Cochrane, Chamblee Ferguson, Jimmie Dale Gilmore, Gary Clarke, Luci Christian, Paul Sparks, Mallory Moye, Brett Stimely, Jeffrey Schmidt, Tom Welling, Larry Jack Dotson, Irene White, Kat Steffens, Sean McGraw, Samuel Davis, Arthur Simone, Matthew Tompkins, Ellen Halper, Chris Freihofer, Rob Gallavan, Robert Catrini, Richard Dillard, Walt Roberts, Dana Wheeler-Nicholson, Ryan M. Lee, Reynolds Washam
IMDB: Parkland (2013)
Sponsored Links
Ratings
User Rating:
IMDB Rating:
6.4
Reviews
The Hollywood Reporter

-

Engrossing, quietly revelatory, and often profoundly moving as it retells a story we only thought we knew.

McClatchy-Tribune News Service

-

Parkland is a fascinating insider's view of those fateful two days in November of 1963, when a president was murdered, his assassin was gunned down in custody and generations of conspiracies were born.

Observer

-

A sobering, documentary-style film commemorating eyewitness accounts of what happened in the aftermath of the tragedy, some of them fresh as a new wound, all of them painful but vital to a deeper understanding of one of the darkest chapters in American history.

Film.com

-

Parkland mines some interesting scenes, if not in an entirely coherent fashion, resolving as more of an interesting concept than a fully rendered and effective film.

The Guardian

-

If the film finally doesn't tell us anything we did not already know, the approach makes a worn-out old tragedy feel supple and urgent.
Parkland (2013)
November 22nd, 1963 was a day that changed the world forever — when young American President John F. Kennedy was assassinated in Dallas, Texas. This film follows, almost in real time, a handful of individuals forced to make split-second decisions after an event that would change their lives and forever alter the world's landscape.