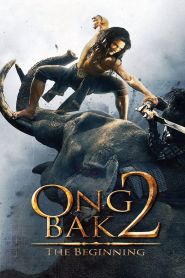 General Information
Glossary: O
Released Year: 2008
Runtime: 98 minutes
Genre: Action
Directors: Panna Rittikrai, Tony Jaa
Writers: Panna Rittikrai, Tony Jaa
Casts: Tony Jaa, Sarunyu Wongkrachang, Sorapong Chatree, Primorata Dejudom
IMDB: Ong Bak 2 (2008)
Sponsored Links
Ratings
User Rating:
IMDB Rating:
6.2
Reviews
Film Threat

-

The astonishingly gonzoid fight scenes from Ong Bak 2 might be the best ever filmed.

Entertainment Weekly

-

Jaa, mesmerizing as ever to behold with his pinwheel moves, also (co)directs for the first time.

The A.V. Club

-

What sold the original Ong Bak was the action, not the story, and on an action level, Ong Bak 2 lives up to its title.

Philadelphia Inquirer

-

A must-see for genre fans. Jaa in action is poetry - even in a disappointing film. Let's just hope he regains his senses for Ong Bak 3.

Empire

-

Jaa's period 'beatquel' is thick on action but thin on plot. Awesome final fight, though.
Ong Bak 2 (2008)
Moments from death a young man is rescued by a renowned warrior. Realizing unsurpassed physical potential in the young boy he trains him into the most dangerous man alive. As he becomes a young man he goes on a lone mission of vengeance against the vicious slave traders who enslaved him as a youth and the treacherous warlord who killed his father.