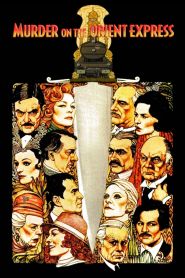 General Information
Glossary: M
Released Year: 1974
Runtime: 128 minutes
Genre: Crime, Drama, Mystery
Directors: Sidney Lumet
Casts: Michael York, Vanessa Redgrave, Albert Finney, Vernon Dobtcheff, Sean Connery, Anthony Perkins, Martin Balsam, Lauren Bacall, Jacqueline Bisset, George Coulouris, Richard Widmark, Rachel Roberts, John Gielgud, Jean-Pierre Cassel, Ingrid Bergman, Wendy Hiller, Jeremy Lloyd, Colin Blakely, Denis Quilley, John Moffatt
IMDB: Murder on the Orient Express (1974) - IMDB
Sponsored Links
Ratings
User Rating:
IMDB Rating:
7.3
Reviews
The New York Times

-

Like the lovely, extravagantly overemphasized nineteen-thirties' costumes and production designed by Tony Walton, Murder on the Orient Express is much less a literal re-creation of a type of thirties movie than an elaborate and witty tribute that never for a moment condescends to the subject.

Empire

-

No matter how good the performer you can't escape Christie's leisurely approach to characterisation — simple concoctions of quirk, guilt and red herring. But Lumet is having loads of credible fun with the formula, keeping up a genuine sense of claustrophobia in this isolated railway car surrounded by crisp white snow.

Chicago Sun-Times

-

Murder on the Orient Express is a splendidly entertaining movie of the sort that isn't made anymore: It's a classical whodunit, with all the clues planted and all of them visible, and it's peopled with a large and expensive collection of stars.

TV Guide Magazine

-

Elegant and stylish in the best Agatha Christie tradition--a thoroughly entertaining if poky whodunit.

The New Yorker

-

This all-star version of an Agatha Christie antiquity promises to be a sumptuous spread, and so it is, but not as tasty as one had hoped.
Murder on the Orient Express (1974)
In 1935, when his train is stopped by deep snow, detective Hercule Poirot is called on to solve a murder that occurred in his car the night before.