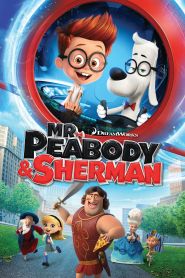 General Information
Glossary: M
Released Year: 2014
Runtime: 92 minutes
Genre: Adventure, Animation, Comedy, Family, Sci-Fi
Directors: Rob Minkoff
Casts: Tom McGrath, Joshua Rush, Guillaume Aretos, Thomas Lennon, Stephen Colbert, Dennis Haysbert, Alan Shearman, Jeff Fischer, Leslie Mann, Ava Acres, Ariel Winter, Ty Burrell, Jess Harnell, Allison Janney, Patrick Warburton, Stephen Tobolowsky, Newell Alexander, Rosemary Alexander, Mitch Carter, Rif Hutton, Claudette Wells, Lynnanne Zager, Nicholas Guest, David Cowgill, Steve Alterman, Walt Dohrn, Lake Bell, Jasper Johannes Andrews, Stanley Tucci, Donald Fullilove, Kim Bubbs, Ellie Kemper, Karan Brar, Scott Menville, Al Rodrigo, Edie Mirman, Jackie Gonneau, Stephen Apostolina, Raymond Ochoa, Blake Bertrand, Michelle Ruff, Mel Brooks, Ben Garant, Max Charles, Rob Minkoff, Pat Musick, Adam Alexi-Malle, Hope Levy, Luisa Leschin, Steve Valentine, Robert Cait, Jadon Sand, David Zyler, Eva Bella, Zach Callison, Lauri Fraser, Leila Birch, Cullen McCarthy, Molly Jackson, Jacqueline Pinol, Ella Rouhier
IMDB: Mr. Peabody & Sherman (2014)
Sponsored Links
Ratings
User Rating:
IMDB Rating:
6.8
Reviews
The Telegraph

-

It's sweet-natured and amusing, with a story to captivate kids; yet the script has enough witty touches to keep adults laughing too.

Austin Chronicle

-

The spirit of the thing – the way it champions intellectual curiosity and critical thinking – warmed this nerd's heart tremendously.

The Hollywood Reporter

-

A pleasant, polished, but somewhat by-the-numbers effort.

Variety

-

The narrative's time-travel element allows for plenty of fluffy, fleet-footed action.

Empire

-

There's a good-hearted father and son tale at the heart of the madness here, but the surroundings are sometimes a little too silly for true greatness.
Mr. Peabody & Sherman (2014)
A young boy and his dog, who happens to have a genius-level IQ, spring into action when their time-travel machine is stolen and moments in history begin to be changed.