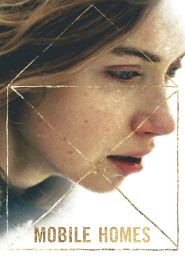 General Information
Glossary: M
Released Year: 2018
Runtime: 105 minutes
Genre: Drama
Directors: Vladimir de Fontenay
Writers: Vladimir de Fontenay
Casts: Pedro Salvín, Callum Keith Rennie, Imogen Poots, Shane Daly, Karen LeBlanc, Callum Turner, Manuel Rodriguez-Saenz, Frank Oulton, Raven Stewart, Jai Jai Jones, Rebecca Singh, Andy Boorman, James Boles, Diane Gordon, Lyric Justice, Thamela Mpumlwana, Tony Ning, Vincent Andreas Salvador
IMDB: Mobile Homes (2017)
Sponsored Links
Ratings
User Rating:
IMDB Rating:
6.1
Reviews
L.A. Weekly

-

In Vladimir de Fontenay's Mobile Homes, Imogen Poots gives a performance of such multifaceted distinction that it might be hard to believe you're watching the same actress from frame to frame.

Movie Nation

-

Director de Fontenay has a great eye for detail — filling Mobile Homes with inside cock-fighting particulars and manufactured housing factory work, roadhouses and after hours "clubs" where the chicken fighting takes place.

Los Angeles Times

-

While the story's a little shaky, Poots is outstanding; and de Fontenay has a terrific eye for the details of a drifter's life, shuffling from hovel to hovel, never able to scrape up enough cash to sleep comfortably.

Screen International

-

The feature debut of Vladimir De Fontenay is an accomplished piece with a committed central performance from Imogen Poots, but the emotional impact is lessened by an air of predictability and the sense that every bit of fresh hope is destined to end in disappointment.

The Playlist

-

It's a very watchable — if occasionally frustrating— first effort, but one hopes that the director will carve out more original territory with his second film, regardless of where he settles.
Mobile Homes (2017)
In forgotten towns along the American border, a young mother drifts from one motel to the next with her intoxicating boyfriend and her 8-year-old son. The makeshift family scrapes by, living one hustle at a time, until the discovery of a mobile home community offers an alternative life.