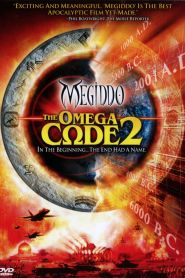 General Information
Glossary: M
Released Year: 2001
Runtime: 104 minutes
Genre: Action, Adventure, Fantasy, Sci-Fi, Thriller
Directors: Paul J. Lombardi, Brian Trenchard-Smith
Writers: John Fasano, Stephan Blinn
Casts: Michael York, R. Lee Ermey, Franco Nero, Udo Kier, Michael Biehn, Guy Siner, Diane Venora, Chad Michael Murray, John DeMita, Oleg Shtefanko, Michael Chinyamurindi
IMDB: Megiddo: The Omega Code 2 (2001)
Sponsored Links
Ratings
User Rating:
IMDB Rating:
4.1
Reviews
New Times (L.A.)

-

The movie gets bogged down in dull dialogue, despite some truly impressive special effects and a hilariously silly CG devil who closely resembles his counterpart from the PlayStation game Tekken 2.

L.A. Weekly

-

Ironically, for all the paranoia, York's Defiler and his henchman, an always game Udo Kier, are an oasis of wit in an otherwise parched, self-serious script.

Los Angeles Times

-

What's wrong with Megiddo is not its good-versus-evil theme but the clunky, unpersuasive manner in which it has been expressed.

Variety

-

Apocalyptic gobbledygook.

Austin Chronicle

-

Barely even worthy of a straight-to-video release, as simplistic and silly as it is.
Megiddo: The Omega Code 2 (2001)
Stone (the Antichrist) becomes President of the European Union and uses his seat of power to dissolve the United Nations and create a one world government called the World Union.