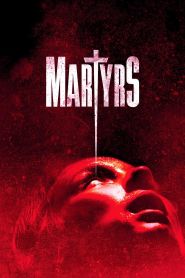 General Information
Glossary: M
Released Year: 2016
Runtime: 86 minutes
Genre: Drama, Horror, Mystery, Thriller
Directors: Kevin Goetz, Michael Goetz
Casts: Romy Rosemont, Michael Dempsey, Kate Burton, Toby Huss, Blake Robbins, Ivar Brogger, Caitlin Carmichael, Taylor John Smith, Bailey Noble, Troian Bellisario, Melissa Tracy, Elyse Cole, Ever Prishkulnik, Lexi DiBenedetto, Larry Rosenthal
IMDB: Martyrs (2015)
Sponsored Links
Ratings
User Rating:
IMDB Rating:
4.0
Reviews
Slant Magazine

-

It's hardly a desecration of Pascal Laugier's 2008 French horror film of the same name, but that assumes the original is a canonical text.

The A.V. Club

-

Unfortunately, in goosing the momentum, the creators of the film have lost the soul of what was essential to this horrific tale

The Hollywood Reporter

-

Deviating from the original in some key respects, this version of Martyrs doesn't make much of a case for its inspiration, but it may attract those hardcore horror fans averse to reading subtitles.

Village Voice

-

The co-directing brothers Goetz prove adept at building escape-the-bad-guy action sequences, but they continually run up against the story's Marquis-de-Sade underpinnings.

The Playlist

-

Martyrs is only eighty minutes long, sans credits, yet still it manages to cram four bad horror films into its meager runtime.
Martyrs (2015)
A woman and her childhood friend seek out revenge on those who victimized and abused them.