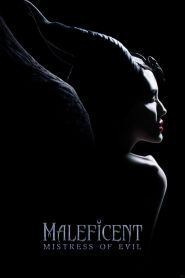 General Information
Glossary: M
Released Year: 2019
Runtime: 118 minutes
Genre: Adventure, Family, Fantasy
Directors: Joachim Rønning
Casts: Angelina Jolie, Juno Temple, Elle Fanning, Michelle Pfeiffer, Warwick Davis, Chiwetel Ejiofor, Imelda Staunton, David Gyasi, Sam Riley, Ed Skrein, Judi Shekoni, Lesley Manville, Robert Lindsay, Miyavi, Jenn Murray, Kae Alexander, Harris Dickinson, Teresa Mahoney, Fernanda Diniz
IMDB: Maleficent: Mistress of Evil (2019)
Sponsored Links
Ratings
User Rating:
IMDB Rating:
6.9
Reviews
USA Today

-

Jolie's magnetism, plus the way she toes the line between being a fairy version of Batman and a menacing mistress of not-quite-evil-but-pretty-close, is why these "Maleficent" movies work. She fits the character as well as her endless cycle of evolving costumes.

Entertainment Weekly

-

For kids maybe this is still magical; grownups, though, will waste many long, busily bedazzled minutes wondering why the powers that were able to bring Pfeiffer and Jolie together on screen couldn't do at least marginally better by them both, and give them parts to truly sink their movie-star teeth into.

Empire

-

An improvement on the first film, in the end, and an encouraging rallying cry against fear and intolerance, but it's still far too busy and baroque to match its leading lady's elegance.

TheWrap

-

Tragically, Maleficent: Mistress of Evil does not give Jolie and Pfeiffer nearly enough time to face off against each other.

IndieWire

-

An overlong blend of kid-friendly "Game of Thrones" warfare and standard-issue metaphors of intolerance, Maleficent: Mistress of Evil finds plenty of ways to build on the original premise, but few that resonate any better than the last flamboyant ride.
Maleficent: Mistress of Evil (2019)
Maleficent and her goddaughter Aurora begin to question the complex family ties that bind them as they are pulled in different directions by impending nuptials, unexpected allies, and dark new forces at play.