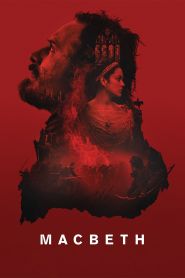 General Information
Glossary: M
Released Year: 2015
Runtime: 113 minutes
Genre: Drama, War
Directors: Justin Kurzel
Casts: Michael Fassbender, Marion Cotillard, David Thewlis, Sean Harris, Paddy Considine, Brian Nickels, Phil Lonergan, Maurice Roeves, David Hayman, Elizabeth Debicki, Scott Dymond, Jack Reynor, Ross Anderson, Barrie Martin, James Harkness, Jack Madigan, Frank Madigan, Lochlann Harris, Kayla Fallon, Lynn Kennedy, Seylan Baxter, Amber Rissmann, Scot Greenan, Hilton McRae, Andrew Gourlay, Eleanor Stagg, William Stagg, Matthew Stagg, Rebecca Benson, Gerard Miller, Roy Sampson
IMDB: Macbeth (2015)
Sponsored Links
Ratings
User Rating:
IMDB Rating:
6.6
Reviews
The Telegraph

-

Justin Kurzel's blistering, blood-sticky new screen version of Macbeth unseams the famous Shakespearean tragedy open from the nave to the chops, letting its insides spill out across the rock underfoot.

Variety

-

Fearsomely visceral and impeccably performed, it's a brisk, bracing update, even as it remains exquisitely in period.

Empire

-

Inspired, innovative, stunning, with unforgettable performances and images, this is up there with the great screen Shakespeares. The playwright surely would be thrilled with it in its full-blooded vigour.

The Playlist

-

Aided by intensely committed performances from a uniformly brilliant cast, all fielding Scottish accents, Kurzel's genius is to be able to find clean lines of dramatic connection and motivation within the existing text and then to interpret those imaginatively, without becoming simplistic and without compromise.

CineVue

-

Artfully, his films tracks the tragic decline of a good man gone bad, who finds murder too insignificant not to do again and again, a worthy addition to William Shakespeare's ever growing filmography.
Macbeth (2015)
Feature film adaptation of Shakespeare's Scottish play about General Macbeth whose ambitious wife urges him to use wicked means in order to gain power of the throne over the sitting king, Duncan.