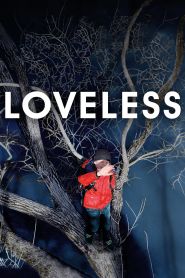 General Information
Glossary: L
Released Year: 2017
Runtime: 128 minutes
Genre: Drama
Directors: Andrey Zvyagintsev
Writers: Andrey Zvyagintsev, Oleg Negin
Casts: Maryana Spivak, Aleksey Rozin, Matvey Novikov, Marina Vasilyeva, Andris Keiss, Oleg Grisevich, Polina Aug, Sofya Sinitsyna, Sergey Dvoynikov, Dmitry Faynshteyn, Varvara Shmykova
IMDB: Loveless (2017)
Sponsored Links
Ratings
User Rating:
IMDB Rating:
7.7
Reviews
CineVue

-

Zvyagintsev is masterfully compiling a cinematic record of suffering, and the indifference surrounding and facilitating it, which will live on.

The Guardian

-

Andrei Zvyagintsev's Loveless is a stark, mysterious and terrifying story of spiritual catastrophe: a drama with the ostensible form of a procedural crime thriller. It has a hypnotic intensity and unbearable ambiguity which is maintained until the very end.

The Playlist

-

This is the downer as an art form, a feelbad film of gargantuan reach and effect, and a brave, horrified commentary on a whole nation.

The Telegraph

-

The script, co-written by Zvyagintsev and his regular collaborator Oleg Negin, scrupulously extends to each of its characters the dignity of complexity, and both excellent leads repay the favour tenfold, investing what could have easily been petit-bourgeois caricatures – the preening shrew, the oafish office drone – with riveting sincerity and nuance.

Paste Magazine

-

When the film concludes, you may find yourself wanting to watch it again to fully absorb the journey Zvyagintsev took you on. And because Loveless is so accomplished, the repeat viewing promises to be deeply rewarding.
Loveless (2017)
Zhenya and Boris are going through a vicious divorce marked by resentment, frustration and recriminations. Already embarking on new lives, each with a new partner, they are impatient to start again, to turn the page – even if it means threatening to abandon their 12-year-old son Alyosha. Until, after witnessing one of their fights, Alyosha disappears...