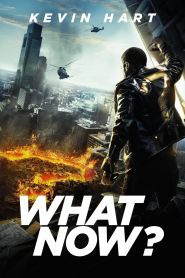 General Information
Glossary: K
Released Year: 2016
Runtime: 96 minutes
Genre: Comedy, Documentary
Directors: Tim Story, Leslie Small
Writers: Kevin Hart, Harry Ratchford, Joey Wells
Casts: Peter Mensah, Halle Berry, Don Cheadle, David Meunier, Ed Helms, Kevin Hart, Joey Wells
IMDB: Kevin Hart: What Now? (2016) - IMDB
Sponsored Links
Ratings
User Rating:
IMDB Rating:
5.8
Reviews
Chicago Sun-Times

-

If you think Kevin Hart is funny — as I do — you'll laugh frequently, as I did. If you don't, you're not going to this movie in the first place, are you?

The Hollywood Reporter

-

The comedian's delivery, high-energy throughout, helps him put over material that is funny but hardly justifies the record-setting receipts of Hart's 2016 tour.

TheWrap

-

Whether he's expounding upon his fear of wild animals or recounting how he sweated his way through his first experience trying to order something at Starbucks, Hart is a natural raconteur, alternately arrogant and self-deprecating, worldly and juvenile.

We Got This Covered

-

Despite a tacked-on framing device that mostly falls flat, Kevin Hart: What Now? proves to be a laugh riot thanks to the comedian's high-energy delivery and the broad spectrum of relatable topics he integrates into his set.

The New York Times

-

The movie is a good representation of Mr. Hart's comedy, but not a perfect one.
Kevin Hart: What Now? (2016)
Comedian Kevin Hart performs in front of a crowd of 50,000 people at Philadelphia's outdoor venue, Lincoln Financial Field.