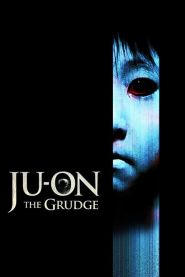 General Information
Glossary: J
Released Year: 2002
Runtime: 92 minutes
Genre: Horror
Directors: Takashi Shimizu
Writers: Takashi Shimizu
Casts: Takako Fuji, Yuya Ozeki, Takashi Matsuyama, Yoshiyuki Morishita, Yoji Tanaka, Kanji Tsuda, Megumi Okina, Yui Ichikawa, Misaki Ito, Kayoko Shibata, Yukako Kukuri, Shuri Matsuda, Hideo Sakaki, Chikara Ishikura, Chikako Isomura, Chiona Ôkuni, Miho Fujima, Daisuke Honda, Hirokazu Inoue, Mao Kobayashi, Aki Fujî, Risa Odagiri, Kaori Nakajô, Kana Kobayashi, Akira Saito, Hiroyuki Yokoo, Isao Yatsu, Haruka Yamano, Yūrei Yanagi, Misa Uehara
IMDB: Ju-on The Grudge (2002) - IMDB
Sponsored Links
Ratings
User Rating:
IMDB Rating:
6.7
Reviews
Film Threat

-

Basically, what you have in Ju-On is a collection of effectively scary sights and sounds - sound effects play a huge part in rolling that chill down your spine – and that's about it.

TV Guide Magazine

-

Shimizu generates a sense of palpable dread in each segment, expertly manipulating tried-and-true scare tactics supplemented by a truly inspired use of spooky sound effects.

The Hollywood Reporter

-

Director Takashi Shimizu chooses cruel psychological suspense over gore and succeeds in spinning a minimal plot into a panorama of malice.

Variety

-

A haunted-house one-trick pony.

New York Post

-

The story is told in fractured time. This might not be a problem if his visuals were more fear-inducing.
Ju-on The Grudge (2002)
A mysterious and vengeful spirit marks and pursues anybody who dares enter the house in which it resides.