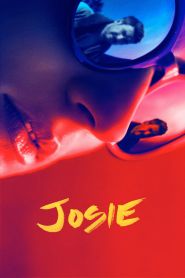 General Information
Glossary: J
Released Year: 2018
Runtime: 87 minutes
Genre: Drama, Thriller
Directors: Eric England
Writers: Anthony Ragnone II
Casts: Kurt Fuller, Lombardo Boyar, Daeg Faerch, Dylan McDermott, Jennifer Prediger, Jack Kilmer, Sophie Turner, Robin Bartlett, George Todd McLachlan, Matthew Gallagher, Terry Fradet, Mickey Faerch, Micah Fitzgerald
IMDB: Josie (2018) - IMDB
Sponsored Links
Ratings
User Rating:
IMDB Rating:
4.8
Reviews
The Hollywood Reporter

-

At various moments throughout the movie, Turner and McDermott suggest something far more complicated and messy than the noir-tinged exercise that unfolds.

Slant Magazine

-

Complicating Sophie Turner's character would have allowed the film to feel as if it had more on its mind than pulling the rug out from under us.

RogerEbert.com

-

As the movie did its slow fizzle, I couldn't help but wonder when the #MeToo movement was going to make its way into actual movie content. Because the misogyny inherent in Josie isn't just objectionable, it's boring.

Variety

-

While eschewing genre formula is admirable, England's tack proves enervating, since Hank and Josie generally feel like archetypes devoid of purpose.

Los Angeles Times

-

Coming up short on tension and long on talky exposition, Josie emerges as a Southern-fried dramatic thriller that fails to deliver the pulpy goods despite a nicely rooted Dylan McDermott lead performance.
Josie (2018)
Everyone knows everyone in the southern town of Baymont. So when tattooed, sweet-talking Josie struts into town, heads turn. Striking up relationships with young punk Gator and loner Hank, she quickly becomes a hot topic of local gossip.