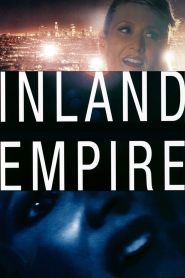 General Information
Glossary: I
Released Year: 2006
Runtime: 180 minutes
Genre: Mystery, Thriller
Directors: David Lynch
Casts: William H. Macy, Terry Crews, Harry Dean Stanton, Naomi Watts, Justin Theroux, Jeremy Irons, Ian Abercrombie, Kristen Kerr, Mary Steenburgen, Laura Dern, Grace Zabriskie, Peter J. Lucas, Julia Ormond, Amanda Foreman, Diane Ladd, Jordan Ladd, Karolina Gruszka, Krzysztof Majchrzak, Jan Hencz, Cameron Daddo, Neil Dickson, Stanislaw Kazimierz Cybulski, Henryka Cybulski, Masuimi Max, Robert Charles Hunter, Nastassja Kinski, Laura Harring, Scott Coffey
IMDB: Inland Empire (2006)
Sponsored Links
Ratings
User Rating:
IMDB Rating:
7.0
Reviews
TV Guide Magazine

-

In the end, it's best to make peace with the film's essential and deliberate inscrutability -- something Lynch fans have learned to do since Twin Peaks -- and to simply marvel at Dern's astonishing performance, which few actresses are likely to top anytime soon.

Premiere

-

Inland Empire is interchangably terrifying, maddening, shockingly hilarious and perversely exciting, and that's just to those who end up disliking it.

The New York Times

-

One of the few films I've seen this year that deserves to be called art. Dark as pitch, as noir, as hate, by turns beautiful and ugly, funny and horrifying, the film is also as cracked as Mad magazine, though generally more difficult to parse.

Rolling Stone

-

My advice, in the face of such hallucinatory brilliance, is that you hang on.

Christian Science Monitor

-

Over time, though, with films such as "Lost Highway" and, to a lesser extent, "Mulholland Drive," Lynch's movies became less personal and more private. Whatever he is working out in his new film, Inland Empire, it's beyond the reach of all but his idolators.
Inland Empire (2006)
An actress's perception of reality becomes increasingly distorted as she finds herself falling for her co-star in a remake of an unfinished Polish production that was supposedly cursed.