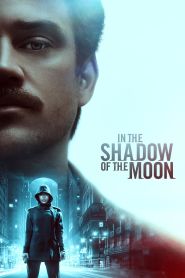 General Information
Glossary: I
Released Year: 2019
Runtime: 115 minutes
Genre: Mystery, Sci-Fi, Thriller
Directors: Jim Mickle
Casts: Michael C. Hall, Tony Nappo, Ryan Allen, Bokeem Woodbine, Jay Yoo, Billy Otis, Tony Craig, Phillip Jarrett, Cleopatra Coleman, Boyd Holbrook, Murray Furrow, Tadhg McMahon, Juan Carlos Velis, Sandra Battaglini, Sarah Dugdale, Al Maini, Nicolas Van Burek, Rudi Dharmalingam, Delphine Roussel, Martha Girvin, Gabrielle Graham, Rachel Keller, Quincy Kirkwood, Philippa Domville, Julia Knope, David MacInnis, Stuart Dowling, Jennifer Graham, Gregory Millar, Colton Royce, Trisha Blair, Nicky Lawrence, Elinor Price, Mark Cowling, Adrian Griffin, Jhonattan Ardila, Bobby Daniels, Yahsmin Daviault, Lila Yee, Edward Rendell, Nneka Elliott
IMDB: In the Shadow of the Moon (2019)
Sponsored Links
Ratings
User Rating:
IMDB Rating:
6.2
Reviews
Los Angeles Times

-

This is an appealingly polished thriller, with something modest but profound to say about how selfish choices can ripple across decades.

IGN

-

The action is thrilling and the science fiction stuff compelling, but there are several occasions where it feels like the screenplay is talking down to its audience, most notably during its heavy-handed climax.

The New York Times

-

The film is never less than engaging, and it's just about always clever.

The Guardian

-

There's a slicker, more coherent and ultimately more thematically audacious film to be made from the disparate elements that make up In the Shadow of the Moon but what we have is a lovable mess nonetheless. Its ambitions are easy to criticise but hard not to admire, a mad little movie with big ideas on its mind.

RogerEbert.com

-

An odd film like this needs a charismatic anchor in its lead role to keep it from losing its human connection and Boyd Holbrook just can't muster the energy to do that. It's a strangely flat, unengaging performance that doesn't match the ambition of the overall piece.
In the Shadow of the Moon (2019)
In 1988, Philadelphia police officer Thomas "Locke" Lockhart, hungry to become a detective, begins tracking a serial killer whose crimes defy scientific explanation. When the killer mysteriously resurfaces nine years later, Locke's obsession with finding the truth threatens to destroy his career, his family, and possibly his sanity.