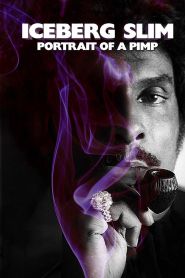 General Information
Glossary: I
Released Year: 2012
Runtime: 89 minutes
Genre: Biography, Documentary
Directors: Jorge Hinojosa
Casts: Chris Rock, Snoop Dogg, Henry Rollins, Bill Duke, Quincy Jones, Katt Williams, Ice-T, Birdman, Warren 'Slim' Williams, The Bishop Don Magic Juan
IMDB: Iceberg Slim: Portrait of a Pimp (2012)
Sponsored Links
Ratings
User Rating:
IMDB Rating:
6.8
Reviews
Variety

-

"Portrait" abounds in the sort of ironies and contrasts that can make a biodoc fascinating even to auds totally unfamiliar with its subject.

Los Angeles Times

-

The movie is itself rough around the edges, notably in some chintzy attempts at animating pulp graphics. But it's briskly pieced together from interviews and archival footage.

The Dissolve

-

After an unpromising beginning, Iceberg Slim develops into a thorny, engaging exploration of the strange twilight and late-in-life fame of a bona fide American outlaw.

Slant Magazine

-

It threatens to succumb to hero worship, but Jorge Hinojosa wisely subverts Slim's mythos by pulling the curtain back on it in the doc's second half by revealing the man beneath.

Time Out

-

Beck's widow, his ex-wife and three daughters paint the man as someone whose success only complicated his life, estranging him from his family and eventually saddling him with crippling inertia. Pimping ain't easy, but going straight is no picnic, either.
Iceberg Slim: Portrait of a Pimp (2012)
'Iceberg Slim: Portrait of a Pimp', examines the tumultuous life of legendary Chicago pimp Iceberg Slim (1918-1992) and how he reinvented himself from pimp to author of 7 groundbreaking books. These books were the birth of Street Lit and explored the world of the ghetto in gritty and poetic detail and have made him a cultural icon. Interviews with Iceberg Slim, Chris Rock, Henry Rollins, Ice-T, Snoop Dogg, and Quincy Jones.