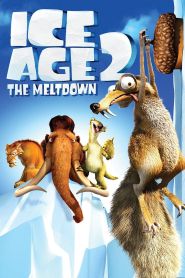 General Information
Glossary: I
Released Year: 2006
Runtime: 91 minutes
Genre: Action, Adventure, Animation, Comedy, Family, Fantasy, Romance
Directors: Carlos Saldanha
Casts: Mindy Sterling, Denis Leary, Seann William Scott, Danny Mann, Shane Baumel, Olivia DeLaurentis, Spencer Ganus, Ray Romano, John Leguizamo, Ariel Winter, Laura Marano, Jess Harnell, Mickie McGowan, Sherry Lynn, Jack Angel, Bob Bergen, Rodger Bumpass, Debi Derryberry, Bill Farmer, Jan Rabson, Alan Tudyk, Carlos Saldanha, Stephen Root, Peter DeSève, Will Arnett, Harrison Fahn, John Cygan, Laraine Newman, Peter Ackerman, Chris Wedge, Queen Latifah, Josh Peck, Jay Leno, Caitlin Rose Anderson, Connor Anderson, Joseph Bologna, Jack Crocicchia, Clea Lewis, Nicole DeFelice, Marshall Efron, Tom Fahn, Jason Fricchione, James Edmund Godwin, George Jacobs, Brian Scott McFadden, Jansen Panettiere, Gregory Romano, Matthew Romano, Manoela Scarpa Saldanha, Sofia Scarpa Saldanha, Reyna Shaskan, James Sie, Cindy Slattery, Alex Sullivan, Renée Taylor, Claudia Besso, Madeleine Martin, Emily Anderson, Kyle J. Bogert, Paul Butcher, Blanca Camacho, Jennifer Darling, Crispin Freeman, Tim Kirkpatrick, David H. Kramer, Matt McCarthy, Zack Shada, Thomas Sharkey, Ross Simanteris, Rachel Stand
IMDB: Ice Age The Meltdown (2006)
Sponsored Links
Ratings
User Rating:
IMDB Rating:
6.8
Reviews
Entertainment Weekly

-

Ice Age: The Meltdown blithely looks on the bright side of life, amassing a screen full of vultures to sing and dance ''Food Glorious Food'' and daring us not to get happy.

Chicago Tribune

-

This "Ice Age" is still a good movie (especially for kids) with top-of-the-tech CGI.

L.A. Weekly

-

The movie still retains the goofy charm, stylish visuals and attention to character of its fine 2002 predecessor. Queen Latifah is a warm and plummy new presence as a voluptuous lady mammoth whose only drawback is that she was raised by possums and thinks she's one herself.

ReelViews

-

This is a lackluster film that exists exclusively because its predecessor made money.

Premiere

-

The sweet, furry animals are witty and often funny, and while the physical comedy is simple, the main characters ultimately aren't.
Ice Age The Meltdown (2006)
Diego, Manny and Sid return in this sequel to the hit animated movie Ice Age. This time around, the deep freeze is over, and the ice-covered earth is starting to melt, which will destroy the trio's cherished valley. The impending disaster prompts them to reunite and warn all the other beasts about the desperate situation.