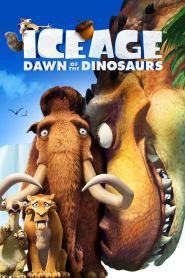 General Information
Glossary: I
Released Year: 2009
Runtime: 94 minutes
Genre: Action, Adventure, Animation, Comedy, Family, Romance
Directors: Carlos Saldanha
Casts: Simon Pegg, Denis Leary, Seann William Scott, Christian Pikes, Ray Romano, John Leguizamo, Kristen Wiig, Bill Hader, Jane Lynch, Carlos Saldanha, Joey King, Harrison Fahn, Beatrice Miller, Holly Dorff, Chris Wedge, Tim Nordquist, Queen Latifah, Josh Peck, Clea Lewis, Jason Fricchione, Manoela Scarpa Saldanha, Sofia Scarpa Saldanha, Cindy Slattery, Claudia Besso, David H. Kramer, Matt McCarthy, Karen Disher, Eunice Cho, Maile Flanagan, Kelly Keaton, Lucas Leguizamo, Regan Mizrahi, Allegra Leguizamo, Avery Christopher Plum, Joe Romano, Matt Adler, Steve Alterman, Anthony Amorim, Nicole Ehinger, Selenis Leyva, David McCharen, Devika Parikh, Alexandra Pisacane, Jake Schwencke, Amanda Scott, Johnathan Tchaikovsky, Pamala Tyson, June Christopher
IMDB: Ice Age Dawn of the Dinosaurs (2009) - IMDB
Sponsored Links
Ratings
User Rating:
IMDB Rating:
7.0
Reviews
Chicago Sun-Times

-

It involves some of the best use of 3-D I've seen in an animated feature. It also introduces a masterstroke that essentially allows the series to take place anywhere: There is this land beneath the surface of the earth, you see...

Variety

-

With appreciably greater emphasis on action than its predecessors, and clever use of 3-D trickery to enhance storytelling as well as offer spectacle, Ice Age: Dawn of the Dinosaurs could prove the third time really is the charm.

New York Daily News

-

If "Up" is the animated equivalent of an ice cream sundae, Ice Age: Dawn of the Dinosaurs is the Popsicle: Neither as rich nor as memorable, but more than welcome on a long, hot summer day.

The Hollywood Reporter

-

Pretty much any sign of creative life gets left out in the cold in Ice Age: Dawn of the Dinosaurs, the monotonous, strictly by-the-numbers third edition of the wildly lucrative digitally animated franchise.

ReelViews

-

Never representative of more than mediocrity from a technical or story-based standpoint, the Ice Age series has reached a new nadir with its third entry.
Ice Age Dawn of the Dinosaurs (2009)
Times are changing for Manny the moody mammoth, Sid the motor mouthed sloth and Diego the crafty saber-toothed tiger. Life heats up for our heroes when they meet some new and none-too-friendly neighbors – the mighty dinosaurs.