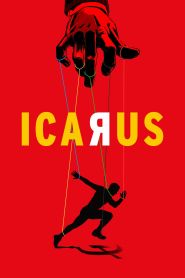 General Information
Glossary: I
Released Year: 2017
Runtime: 121 minutes
Genre: Documentary, Thriller
Directors: Bryan Fogel
Writers: Bryan Fogel, Mark Monroe, Timothy Rode, Jon Bertain
Casts: Victor Webster, Bryan Fogel, Dan Cogan, Grigory Rodchenkov, Nikita Kamaev
IMDB: Icarus (2017)
Sponsored Links
Ratings
User Rating:
IMDB Rating:
8.0
Reviews
Variety

-

Given all the attention on Russia in recent news coverage, Fogel's Putin-centric approach will likely prove more effective than a deeper investigation into just how widespread such behavior is around the globe. But the greater takeaway is that the game itself is rigged, and the Russians only lost because they got caught.

Village Voice

-

A real-life absurdist thriller that, in its electric coverage of one Russian scandal, can't help but illuminate another ongoing one.

CineVue

-

Its spontaneity and uncertain evolution are both gripping and slightly terrifying given that what becomes a quest for truth could just as likely see its subjects killed or imprisoned as set free.

The A.V. Club

-

Bryan Fogel's Netflix documentary Icarus tells such an eye-opening story that it almost doesn't matter when the storytelling itself gets a little sloppy.

The Hollywood Reporter

-

While Icarus technically doesn't break any news, it certainly scores many points by showing a diabolical wizard so surprisingly laying his secrets on the table.
Icarus (2017)
While investigating the furtive world of illegal doping in sports, director Bryan Fogel connects with renegade Russian scientist Dr. Grigory Rodchenkov—a pillar of his country's "anti-doping" program. Over dozens of Skype calls, urine samples, and badly administered hormone injections, Fogel and Rodchenkov grow closer despite shocking allegations that place Rodchenkov at the center of Russia's state-sponsored Olympic doping program.