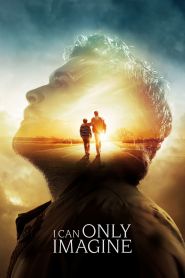 General Information
Glossary: I
Released Year: 2018
Runtime: 110 minutes
Genre: Drama, Family, Music
Directors: Andrew Erwin, Jon Erwin
Writers: Jon Erwin , Brent McCorkle
Casts: Tanya Clarke, Cloris Leachman, Madeline Carroll, Dennis Quaid, Kevin Downes, Rhoda Griffis, Randy McDowell, Trace Adkins, Mark Robert Ellis, Jason Burkey, J.R. Cacia, Gianna Simone, Brody Rose, Priscilla C. Shirer, Mark Furze, Nicole DuPort, J. Michael Finley, Taegen Burns, Cole Marcus, Alexander Dominguez, Jake B. Miller, Samuel Sadovnik, Kerry McCormick, David Norona, Bill 'Bubba' Bussey Jr.
IMDB: I Can Only Imagine (2018)
Sponsored Links
Ratings
User Rating:
IMDB Rating:
7.4
Reviews
Arizona Republic

-

The Erwins pound home their message, but they do with such skill and accomplished filmmaking the movie never becomes heavy-handed or too preachy.

IndieWire

-

Art can be affirmation, but affirmation cannot be art.

Los Angeles Times

-

If the film is affecting, it's due to Quaid's dark, committed performance as an incredibly troubled man.

The Guardian

-

For all the faith-based platitudes baked into the script, it has to be conceded that directing brothers Andrew and Jon Erwin steer the ship steadily and draw out sincere and persuasive performances from Finley, who really can sing gloriously well, and Quaid, who even with a now ravaged visage is still just as dangerous, compelling and sexy as ever.

Movie Nation

-

It's a drab, emotionally flat film.
I Can Only Imagine (2018)
Growing up in Texas, Bart Millard suffers physical and emotional abuse at the hands of his father. His childhood and relationship with his dad inspires him to write the hit song "I Can Only Imagine" as singer of the Christian band MercyMe.