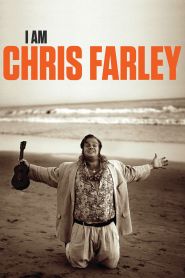 General Information
Glossary: I
Released Year: 2015
Runtime: 96 minutes
Genre: Biography, Documentary
Directors: Brent Hodge, Derik Murray
Casts: Molly Shannon, Adam Sandler, David Spade, Mike Myers, Tom Arnold, Lorne Michaels, Lorri Bagley, Jay Mohr, Dan Aykroyd, Fred Wolf, Christina Applegate, Pat Finn, Bob Saget, Will Sasso, John Farley, Jon Lovitz, Bo Derek, Chris Farley, Bob Odenkirk, Brian Stack, Kevin Farley, Matt Foley, Barbara Farley, Tom Farley, Ike Reilly, Doug Robinson, Eugene Graham III, Richard Wenzel
IMDB: I Am Chris Farley (2015)
Sponsored Links
Ratings
User Rating:
IMDB Rating:
7.5
Reviews
Entertainment Weekly

-

The film—skillfully helmed by Brent Hodge and Derik Murray and featuring talking-head testimonials from family members, friends, and costars such as Mike Myers and Bob Odenkirk—heralds "Tommy Boy" as definitive and notes how winning a romantic lead Farley is in "Coneheads".

The A.V. Club

-

As a thoughtful examination of its subject's life, I Am Chris Farley has its moments, but it plays more like a loving tribute than documentary, as if a bunch of his friends got together to tell stories. In that way, it succeeds, but it's hard to shake the feeling that the picture isn't complete.

RogerEbert.com

-

Captures why Chris Farley mattered, even if it does sometimes gloss over a few of the reasons our friend is no longer with us.

The Globe and Mail (Toronto)

-

A bittersweet salute, appraisal and explanation of the early-nineties Saturday Night Live troupe mainstay.

New York Daily News

-

The movie is never able to get to the bottom of why the man so loved by his friends was unable to be comfortable out of the spotlight. But I Am Chris Farley is a warm, nostalgic reminder of a talent who died before his time.
I Am Chris Farley (2015)
I am Chris Farley tells his hilarious, touching and wildly entertaining story - from his early days in Madison, Wisconsin, to his time at Second City and Saturday Night Live, then finally his film career (which included hits like Tommy Boy and Black Sheep). The film showcases his most memorable characters and skits from film and television and also includes interviews and insights from his co-stars, family and friends - including the likes of Christina Applegate, Dan Aykroyd, Mike Myers, Bob Odenkirk, Bob Saget and Adam Sandler.