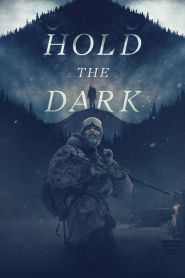 General Information
Glossary: H
Released Year: 2018
Runtime: 126 minutes
Genre: Adventure, Drama, Mystery, Thriller
Directors: Jeremy Saulnier
Casts: James Badge Dale, Eric Keenleyside, Jeffrey Wright, Alexander Skarsgård, Peter McRobbie, Barb Mitchell, Riley Keough, Nicholas Asbury, Macon Blair, Tantoo Cardinal, Ryan Irving, Julian Black Antelope, Jonathan Whitesell, Anabel Kutay, Michael Tayles, Emmanuel Imani, Bobbi Jaye, Beckam Crawford, Savonna Spracklin, Lonni Olson, Brian Martell, Conor Boru, Gabriel Cross, Vanessa Holmes, Maureen Thomas, Makambe Simamba, Sean Hoy, Amanda Burke, Zandus Snow, Joseph Whitebird, Clarence Hoof, Savannah Bird, Karen Powderface, Issac Bird, Lorette Clow, Mark Beswick
IMDB: Hold the Dark (2018)
Sponsored Links
Ratings
User Rating:
IMDB Rating:
5.7
Reviews
Screen International

-

It may take a while to acclimate to the film's off-kilter rhythms and strange happenings — not unlike the film's protagonist, an outsider entering the forbidding Alaskan wilderness — but Saulnier has crafted his most mature effort to date, mixing his love for pulp fiction with a sombre examination of the inexplicable evil all around us.

IndieWire

-

As Hold the Dark sputters to an unsatisfying finale, Wright's character promises to explain everything that came before. The movie's great punchline is that he'll never be able to sort it all out — and we're right there with him, reeling from a disquieting saga that has no patience for anyone in need easy answers, but keen on leaving us gasping for breath.

The Verge

-

This is a film about the wilds — internal and external — and Saulnier shoots both the natural and the human side of the story with his usual sharp instincts for startling and engaging images.

Variety

-

Boasting the sort of shocking brutality and unnerving menace that has become Saulnier's signature, Hold the Dark is also a strangely seductive film, and one that understands the difference between simple plot resolution and catharsis, leading us on a journey into Alaska's frigid heart of darkness that poses more questions than it answers.

The Playlist

-

At its best, it's a moody, scary, post-Peckinpah meditation on masculinity — and an all too rare opportunity to see Mr. Wright fronting a feature.
Hold the Dark (2018)
In the grim Alaskan winter, a naturalist hunts for wolves blamed for killing a local boy, but he soon finds himself swept into a chilling mystery.