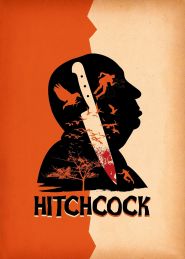 General Information
Glossary: H
Released Year: 2012
Runtime: 98 minutes
Genre: Drama
Directors: Sacha Gervasi
Casts: Jessica Biel, Scarlett Johansson, Michael Stuhlbarg, Judith Hoag, Richard Portnow, Danny Huston, Kurtwood Smith, Helen Mirren, Michael Wincott, Toni Collette, Anthony Hopkins, Wallace Langham, James D'Arcy, Currie Graham, Ralph Macchio, Tara Summers, Spencer Leigh
IMDB: Hitchcock (2012)
Sponsored Links
Ratings
User Rating:
IMDB Rating:
6.8
Reviews
Observer

-

This is one of the best movies of 2012. With rich performances, a riveting and articulate screenplay, meticulous direction and enough grounded emotional intensity to keep your pulse pounding, Hitchcock grabs you by the lapels like a suspense classic by Hitch himself - a knockout from start to finish.

Entertainment Weekly

-

It's a perfect summation of why he was the ultimate filmmaker.

The Hollywood Reporter

-

This narrative directing debut by Sacha Gervasi remains absorbing and aptly droll despite a few dramatic ups and downs and, led by large performances by Anthony Hopkins and Helen Mirren.

Boxoffice Magazine

-

A "Good Evening" indeed at the movies.

IndieWire

-

Hitchcock largely succeeds at pulling back the veil on his off-camera personality. To a larger degree, it reveals the level of influence of his devoted wife and screenwriter Alma (Helen Mirren) on both his personal life and career.
Hitchcock (2012)
HITCHCOCK follows the relationship between director Alfred Hitchcock and his wife Alma Reville during the making of his most famous film, PSYCHO, and the trials and tribulations the director faced from Hollywood censors.