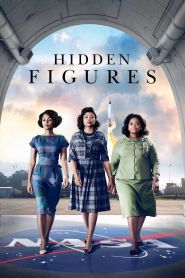 General Information
Glossary: H
Released Year: 2016
Runtime: 127 minutes
Genre: Drama
Directors: Theodore Melfi
Casts: Howie Johnson, Afemo Omilami, Aldis Hodge, Gregory Alan Williams, Rhoda Griffis, Randall Newsome, Octavia Spencer, Joe Knezevich, Frank Hoyt Taylor, Wilbur Fitzgerald, Bob Jennings, Mahershala Ali, Taraji P. Henson, Kate Kneeland, John Atwood, Cullen Moss, Olek Krupa, Kevin Costner, Jim Parsons, Glen Powell, Kirsten Dunst, Ken Strunk, Maria Howell, Karan Kendrick, Dane Davenport, Corey Mendell Parker, Ron Clinton Smith, Jaiden Kaine, Gary Weeks, Amy Tipton, Ariana Neal, Janelle Monáe, Travis Smith, Kimberly Quinn, Donna Biscoe, Scott Michael Morgan, Robert McKay, Alkoya Brunson, Tequilla Whitfield, David Kallaway, Paul Ryden, Jon Edwin Wright, Zani Jones Mbayise, Michael Hartson, Kurt Krause, Saniyya Sidney, Lidya Jewett, Selah Kimbro Jones, Tre Stokes, Ashton Tyler, Arnell Powell, Crystal Lee Brown, Evan Holtzman, Chris Cavalier, Karen Wheeling Reynolds, Elijah Everett, Andre Pushkin, Joe Hardy Jr., Addison Rose Melfi, Paige Nicollette, William Walker
IMDB: Hidden Figures (2016) - IMDB
Sponsored Links
Ratings
User Rating:
IMDB Rating:
7.8
Reviews
We Got This Covered

-

While Hidden Figures hits many of the beats one would expect, Melfi's film strikes a delicate balance of injecting levity within the character-based historical drama that propels the story forward.

TheWrap

-

Hidden Figures is feel-good history, but it works, and it works on behalf of heroes from a cinematically under-served community. These smart accomplished women had the right stuff, and so does this movie.

The Playlist

-

A paean to the unsung, Hidden Figures is also a romanticized tribute to everyday problem solvers who, in the movie's eyes, are their own kind of superheroes.

Variety

-

Hidden Figures is empowerment cinema at its most populist, and one only wishes that the film had existed at the time it depicts — though ongoing racial tensions and gender double-standards suggest that perhaps we haven't come such a long way, baby.

The Hollywood Reporter

-

The fine, spirited work of Taraji P. Henson, Spencer and Janelle Monae as irresistible rooting interests, as well as Kevin Costner's winningly lived-in turn as the head of Langley's Space Task Group, deepen a film that's propelled by sitcommy beats and expository dialogue.
Hidden Figures (2016)
The untold story of Katherine G. Johnson, Dorothy Vaughan and Mary Jackson – brilliant African-American women working at NASA and serving as the brains behind one of the greatest operations in history – the launch of astronaut John Glenn into orbit. The visionary trio crossed all gender and race lines to inspire generations to dream big.