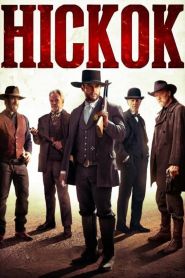 General Information
Glossary: H
Released Year: 2017
Runtime: 88 minutes
Genre: Western
Directors: Timothy Woodward Jr.
Writers: Michael Lanahan
Casts: Bruce Dern, Kris Kristofferson, Shannon Makhanian, Henry Penzi, Cameron Richardson, Jason Lively, Trace Adkins, Brent Duffey, Bridger Zadina, Max Bogner, Stephen Brown, Kaiwi Lyman, Robert Catrini, Peter Sherayko, Luke Hemsworth, Manu Intiraymi, Ardeshir Radpour, Alan Donnes, Ned Thorne, Britain Simons, Brittany Elizabeth Williams, Dennis Nicomede, Hunter Fischer, Robert Goon, Angela Cole, Shawna Craig, Bertrand-Xavier Corbi, Christopher Troy, Christopher M. Walker, Jon Klaft, Beau Bassewitz, Peter Xifo, Terral Altom, Brandi Johnson, Drew Krupkin, Mitchell L. Johnson, Lee Ellis, Drew Macias, Greg Nasca, Heather Alexander, Heath Hammond, Kimberly Alexander, Chris Montague, John Billinger, Marshall Langohr, Thomas Bush, Bob Rucker, Bruce Van Patten, Marty McClain, Caleb Noorigian, Jerry Bestpitch, Tara Brown, Lauren Dearmon, Lawrence Ford, Sofie Gällerspång, Steve Holland, G Jerry Jones, Ryan W. Kelly, Patricia Lauriet, Emily Lopato, Paul Pikus, Larry Poole, Andrew Shelton, Monte Stone
IMDB: Hickok (2017)
Sponsored Links
Ratings
User Rating:
IMDB Rating:
4.7
Reviews
Variety

-

Less censorious aficionados likely will be willing to look past the rough edges and enjoy the simple pleasures provided by a respectfully sincere retelling of a familiar legend.

The Hollywood Reporter

-

There's absolutely nothing memorable about the film.... But it boasts plenty of gritty period atmosphere and earns points for its lack of pretension.

Chicago Sun-Times

-

Hickok is not without its corny, borderline-cheesy moments of fun — but it eventually loses steam due to the increasingly cliché-riddled story developments, not to mention the awkwardly edited shootouts that sometimes make it seem as if the combatants filmed their scenes on separate days.

Los Angeles Times

-

For a film about one of the fastest guns in the West, the dramatically lightweight Hickok is mighty slow on the draw.
Hickok (2017)
Legendary Lawman and Gunslinger Wild Bill Hickok, is tasked with taming the wildest cow-town in the West, while delivering his own brand of frontier Justice and infamous gunfighter's reputation as the fastest draw in the West is put to the test