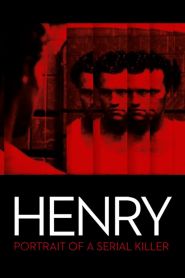 General Information
Glossary: H
Released Year: 1986
Runtime: 83 minutes
Genre: Crime, Drama, Horror, Thriller
Directors: John McNaughton
Casts: Tom Towles, David Katz, Michael Rooker, Tracy Arnold, Mary Demas, Anne Bartoletti, Elizabeth Kaden, Ted Kaden, Denise Sullivan
IMDB: Henry: Portrait of a Serial Killer (1986)
Sponsored Links
Ratings
User Rating:
IMDB Rating:
7.0
Reviews
Los Angeles Times

-

Henry: Portrait of a Serial Killer is as fine a film as it is a brutally disturbing one.

Philadelphia Inquirer

-

Henry: Portrait of a Serial Killer contrasts the mundane and the domestic with the appalling. The tone doesn't vary at all, and it's not a pretty picture, but movies that burn their images into your consciousness like this one are very, very rare. It is admittedly hard to look, but this is a portrait that demands to be seen.

Slant Magazine

-

The film doesn't so much bring us closer to the serial murderer as it reminds us of our culpability as spectators.

Chicago Sun-Times

-

The film uses a slice-of-life approach to create a docudrama of chilling horror.

Rolling Stone

-

McNaughton has made a film of clutching terror that's meant to heighten our awareness instead of dulling it. At the end, Henry is still out there among us. And he's no B-movie monster in a hockey mask. He could be the guy next door. This film gives off a dark chill that follows you all the way home.
Henry: Portrait of a Serial Killer (1986)
Henry likes to kill people, in different ways each time. Henry shares an apartment with Otis. When Otis' sister comes to stay, we see both sides of Henry: "the guy next door" and the serial killer.