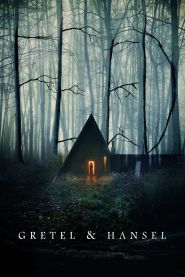 General Information
Glossary: G
Released Year: 2020
Runtime: 87 minutes
Genre: Fantasy, Horror, Thriller
Directors: Oz Perkins
Casts: Alice Krige, Jessica De Gouw, Charles Babalola, Ian Kenny, Sophia Lillis, Samuel Leakey, Abdul Alshareef, Manuel Pombo, Beatrix Perkins
IMDB: Gretel & Hansel (2020)
Sponsored Links
Ratings
User Rating:
IMDB Rating:
5.3
Reviews
The Globe and Mail (Toronto)

-

Everything about Gretel & Hansel is weirder, smarter and way more cinematic than I'd expected, thanks to some fascinating movie choices made by director Oz Perkins.

TheWrap

-

As a fantasy, Gretel & Hansel is a delectably smart concoction, thoughtfully reevaluating the original tale, adding all-new layers of the ominous, and yet also keeping the story rooted in an amorphous, fairy tale past. As a horror movie, Perkins' movie relies more on disquietude than external threat, and demands a thoughtful audience's mental energies instead of a rowdy audience's popcorn-spilling flinches.

Consequence of Sound

-

Gretel & Hansel updates a classic fairy tale with impressive results. It's a gorgeous and moody film that trusts the intelligence of its audience.

Slant Magazine

-

Beginning with the reversed names in its title, the film announces itself as a distinctly feminine spin on the Grimm fairy tale.

The Hollywood Reporter

-

Gretel & Hansel may alienate some horror movie fans with its extremely leisurely pacing and emphasis on atmosphere and mood rather than visceral shocks. But while the film certainly demands patience, it provides ample rewards with its lush stylization.
Gretel & Hansel (2020)
A long time ago in a distant fairy tale countryside, a young girl leads her little brother into a dark wood in desperate search of food and work, only to stumble upon a nexus of terrifying evil.