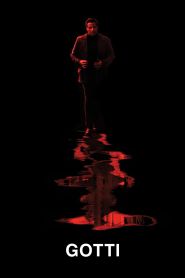 General Information
Glossary: G
Released Year: 2018
Runtime: 104 minutes
Genre: Biography, Crime, Drama
Directors: Kevin Connolly
Casts: Luis Da Silva Jr., John Travolta, Kelly Preston, Andrew Fiscella, Michael Compton, Victor Gojcaj, Jordan Trovillion, Pruitt Taylor Vince, Patrick Borriello, Stacy Keach, Ken Strunk, John Merolla, William DeMeo, Lydia Hull, Robert Pavlovich, Richard Doone, Michael Cipiti, Sal Rendino, Chris Kerson, Ashley Cusato, Tyler Jon Olson, Leo Rossi, Spencer Lofranco, Adam Hicks, Nick Stanner, Nik Pajic, Anita Farmer Bergman, William Cross, Joe Gelchion, Michelle Dobrozsi, Ella Bleu Travolta, Juliane Collins, Robert Gerding, Kenneth Meyer, Charles Poole, Michelle Poole, Ryan Poole, Steven Terry Walker, Megan Leonard, Brian Wolfman Black Bowman, Theresa Cook, Bryan Kruse, Michael Woods, Shea Buckner, Jim Gloyd, Lea Hutton Beasmore, Rachael McAdams, Jerry Pope, John W. Harden, Nathaniel Sizemore, Steven Schraub, Dori Lucas, Michael D Overman, Tonya Roberts, Kyle Stefanski, James Siderits, Jay Seals, Tony Luke Jr., Nico Bustamante, Ashley Drew Fisher, Peter Gaudio, Chris Victor, Myra Zimmerman Grubbs, Carter Anderson, Denise Barone, Alec Usleaman, Michael Lee Bailey, Braden, Ruthy Froch, John Newsom, Shawn P. Farrell, Michael G Wirick, Donald John Volpenhein, Kealy Welage, Kathlene Ashcraft, Chase Dunnette, Kathleen Ellerman
IMDB: Gotti (2018)
Sponsored Links
Ratings
User Rating:
IMDB Rating:
4.8
Reviews
Chicago Sun-Times

-

The long-delayed biopic Gotti is an entertaining and well-acted but uneven B-movie.

Los Angeles Times

-

Although this unsettlingly sympathetic biopic covering around the last 30 years in the life of famed New York mobster John Gotti is mostly well-acted and frequently entertaining, it bites off more than it can — or even needs to — chew, packing it all into a less-than-epic running time.

Philadelphia Daily News

-

Gotti ends up feeling like a kitschy assemblage of other directors' ideas.

The A.V. Club

-

Scorsese goes to the trouble of making his antiheroes charismatic and exciting. Gotti, by contrast, inadvertently argues that John Gotti and his namesake son are too dull to be evil. It's DrabFellas.

The Hollywood Reporter

-

Travolta is a lively presence in some scenes, talking in a rowdy New Yawka accent and tossing off a few good lines early on. (The highlight being: "If I robbed a church and had the steeple sticking out of my ass, I would deny it.") But he can do little to bring this tedious and episodic chronicle to life.
Gotti (2018)
John Gotti rises to the top of the New York underworld to become the boss of the Gambino crime family. His life takes a tumultuous turn as he faces tragedy, multiple trials and a prison sentence.