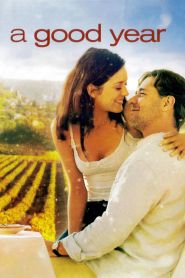 General Information
Glossary: A
Released Year: 2006
Runtime: 118 minutes
Genre: Comedy, Drama, Romance
Directors: Ridley Scott
Casts: Daniel Mays, Marion Cotillard, Russell Crowe, Judy Dickerson, Giannina Facio, Hélène Cardona, Patrick Kennedy, Caitlin McKenna-Wilkinson, Rafe Spall, Jean-Paul Vignon, Jean Gilpin, Nicholas Guest, Freddie Highmore, Tom Hollander, Albert Finney, Kenneth Cranham, Richard Coyle, Abbie Cornish, Jean-Michel Richaud, Valeria Bruni-Tedeschi, Félicité Du Jeu, Paula J. Newman, Ian Ruskin, Jacques Herlin, Mitchell Mullen, Neil Dickson, Samantha Robson, Peter Lavin, Archie Panjabi, Tom Stuart, Philippe Bergeron, Karen Strassman, Stewart Wright, Moira Quirk, Didier Bourdon, Isabelle Candelier, Ben Righton, Ali Rhodes, Nila Aalia, Stephen Hudson, Lionel Briand, Maria Papas, Igor Panich, Oleg Sosnovikov, Magali Woch, Catriona MacColl, Patrick Payet, Gilles Gaston-Dreyfus, Philippe Méry, Dominique Laurent, Catherine Vinatier, Marine Casto, Gregg Chillin, Toney Tutini, Edita Brychta, Jean-Louis Darville, Patrick Hillan, Frank Isles, Valeria Milenka Repnau, Darren Richardson, Linda Sans, Bruno Stephane, Craig Robert Young
IMDB: A Good Year (2006)
Sponsored Links
Ratings
User Rating:
IMDB Rating:
7.0
Reviews
ReelViews

-

Gorgeous photography and strong acting keep the formula from becoming stale. For those who don't mind pictures that fall into predictable rhythms, A Good Year represents a pleasant diversion.

Variety

-

A simple repast consisting of sometimes strained slapsticky comedy, a sweet romance and a life lesson learned, this little picnic doesn't amount to much but goes down easily enough.

The New Yorker

-

Even judged by the not excessively demanding standards of middle-aged renovation fantasies, A Good Year isn't much.

Time

-

Crowe, despite his loutish rep, is forever surprising viewers by slipping snugly into the disparate characters he plays. This time he surprises by failing. Oh, he can do engaging as smartly as he does stalwart or tortured, but he gets sabotaged by the cloying script.

Village Voice

-

Scott can do mayhem, dystopia, and the rampaging alien (extraterrestrial, android, Somali, Demi Moore) with the best of them, but the breezy touch is not his forte.
A Good Year (2006)
Failed London banker Max Skinner inherits his uncle's vineyard in Provence, where he spent many childhood holidays. Upon his arrival, he meets a woman from California who tells Max she is his long-lost cousin and that the property is hers.