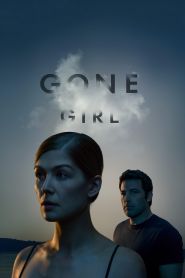 General Information
Glossary: G
Released Year: 2014
Runtime: 145 minutes
Genre: Drama, Mystery, Thriller
Directors: David Fincher
Casts: Neil Patrick Harris, Cooper Thornton, Rosamund Pike, Missi Pyle, Ben Affleck, Jaclyn Rose, Kim Dickens, Tracy Weisert, Sela Ward, Casey Wilson, Lauren Glazier, Jamie McShane, Brett Leigh, Darin Cooper, Patrick Fugit, David Clennon, Sahlima, Tyler Perry, Kathleen Rose Perkins, Bill Blair, Scott Takeda, Leslie A. Hughes, Scoot McNairy, Mark Atteberry, Boyd Holbrook, Michelle Winters, Marc Abbink, Lynn Adrianna, Carrie Coon, Emily Ratajkowski, Lola Kirke, Lisa Banes, Lee Norris, Leonard Kelly-Young, Pete Housman, Cyd Strittmatter, Ricky Wood, Donna Rusch, Kate Campbell, Antonio St. James, Julia Prud'homme, Casey Ruggieri, Ashley Didion, Lexis Nutt, L.A. Williams, Blake Sheldon, Sean Guse, Fred Cross, Mark T Anderson, Kathy Sweeney-Meadows, Christina Alex, Samuel Baca, Thomas R. Baker, Gregoer Boru, Will C., Caroline Clements, Nancy DeMars, Davina Joy, Michael Kelly, Elester Latham, Aaron Massey, Orion McCabe, Roz McHenry, Bryan McKinley, Teebone Mitchell, Justin Nesbitt, Mark Parrish, Joel Shock, Robert Tarpinian, Tracy Brotherton, Matilde Matteucci, Dale Shane
IMDB: Gone Girl (2014) - IMDB
Sponsored Links
Ratings
User Rating:
IMDB Rating:
8.1
Reviews
Variety

-

Surgically precise, grimly funny and entirely mesmerizing over the course of its swift 149-minute running time, this taut yet expansive psychological thriller represents an exceptional pairing of filmmaker and material.

Time Out

-

It's a hypnotically perverse film, one that redeems your faith in studio smarts (but not, alas, in local law enforcement, tabloid crime reporting or, indeed, marriage).

Entertainment Weekly

-

Anyone who loved Gone Girl the book will walk out of Gone Girl the movie with a sick grin on their face. You can stop being nervous.

TheWrap

-

Not only brutal but also brutally funny, Gone Girl mixes top-notch suspenseful storytelling with the kind of razor-edged wit that slashes so quick and clean you're still watching the blade go past before you notice you're bleeding.

New York Magazine (Vulture)

-

The movie is phenomenally gripping—although it does leave you queasy, uncertain what to take away on the subject of men, women, marriage, and the possibility of intimacy from the example of such prodigiously messed-up people.
Gone Girl (2014)
With his wife's disappearance having become the focus of an intense media circus, a man sees the spotlight turned on him when it's suspected that he may not be innocent.