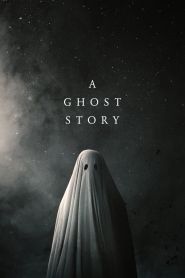 General Information
Glossary: A
Released Year: 2017
Runtime: 92 minutes
Genre: Drama, Fantasy, Romance
Directors: David Lowery
Casts: Casey Affleck, Rooney Mara, Brea Grant, Kesha Rose Sebert, Barlow Jacobs, David Lowery, Augustine Frizzell, Grover Coulson, Rob Zabrecky, Will Oldham, Liz Franke, Sonia Acevedo, Carlos Bermudez, Yasmina Gutierrez, Kenneisha Thompson, McColm Sephas Jr.
IMDB: A Ghost Story (2017)
Sponsored Links
Ratings
User Rating:
IMDB Rating:
6.9
Reviews
The Film Stage

-

The psychological weight of our certain death and the fact that life will go on long after we are departed is difficult to visually convey, but A Ghost Story is one of the most poignant films to ever grapple with this existential question.

IndieWire

-

Lowery manages to find entertainment value and genuine intrigue from his outlandish scenario, synthesizing the magical realism of his earlier films with a tighter grasp of tone.

The Playlist

-

A Ghost Story has the structure and rhythm of a musical suite, with Lowry working variations on the same themes, the same characters, and the same location. The result can be lyrical and poetic, or more naturalistic and minimalist. In both cases, A Ghost Story is absolutely mesmerizing, with an anything-goes quality that's endlessly fascinating.

The Hollywood Reporter

-

The sense of time passing is hypnotic, and the image of the ghost, wounded and watching, unable to communicate or offer comfort, becomes more eerie and beautiful the longer we observe it.

Screen International

-

David Lowery's beautifully conceived riff on the haunted-house movie emits an extra glow thanks to challenging but resonant performances from Casey Affleck and Rooney Mara.
A Ghost Story (2017)
Recently deceased, a white-sheeted ghost returns to his suburban home to console his bereft wife, only to find that in his spectral state he has become unstuck in time, forced to watch passively as the life he knew and the woman he loves slowly slip away.