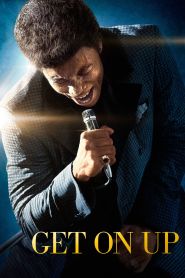 General Information
Glossary: G
Released Year: 2014
Runtime: 139 minutes
Genre: Biography, Drama, Music
Directors: Tate Taylor
Casts: Craig Robinson, Michael Papajohn, Keith Robinson, Allison Janney, Lennie James, Octavia Spencer, Viola Davis, Ahna O'Reilly, Aunjanue Ellis, Ritchie Montgomery, Nelsan Ellis, Cleta Elaine Ellington, Rena DeAngelo, Nick Eversman, John Benjamin Hickey, Dan Aykroyd, Stacey Scowley, Tika Sumpter, Jason Davis, James DuMont, Billy Slaughter, J.D. Evermore, Fred Melamed, Josh Hopkins, Aaron Jay Rome, Randy Smith, Brandon Smith, Donald Watkins, Aakomon Jones, Hunter Burke, Jill Scott, Chadwick Boseman, Clyde Jones, David Carzell, Jim Gleason, Cariella Smith, Aloe Blacc, Tariq Trotter, Liz Mikel, Julius Tennon, Carol Lee, Antonius Charles, Corey Sorenson, Jamarion Scott, Jordan Scott, George Quinones, Atkins Estimonds, Denzel Reed, Phyllis Montana LeBlanc, Taura Cherne, Kirk Bovill, Jacinte Blankenship, Sandra DeNise, Sheldon Frett, Mario J. Radford, Joe T. Blankenship, Alvin Edney II, Adrien Scott Robinson, Elliott June Rogers, Jamell Richardson, Justin Hall, Dominic Thigpen, Matt Thompson
IMDB: Get on Up (2014) - IMDB
Sponsored Links
Ratings
User Rating:
IMDB Rating:
6.9
Reviews
Time

-

In 2007, Jamie Foxx won Best Actor for his subtle performance as Ray Charles. Boseman exceeds that solid standard. Incarnating James Brown in all his ornery uniqueness, he deserves a Pulitzer, a Nobel and instant election to the Rock and Roll Hall of Fame.

Village Voice

-

Get On Up isn't a perfect-picture; there are moments of awkwardness, little gambles that don't quite pay off. But it's one of those experiments that's both flawed and amazing, a mainstream movie (with Mick Jagger as one of its producers) that fulfills old-fashioned, entertainment-value requirements, even as it throws off flashes of insight.

TheWrap

-

Get on Up belongs, as it must, to Boseman, who delivers the kind of charisma, showmanship, sex appeal, and tireless energy that allows us to believe him as the Hardest Working Man in Show Business.

McClatchy-Tribune News Service

-

Artistically, Get on Up rivals "Walk the Line," with a lead performance on a par with the career-making turns of Angela Bassett ("What's Love Got to Do With It?") and Jamie Foxx ("Ray"). With this wonder of the summer, Boseman and Taylor deliver a piece of American cultural history every bit as important as the Jackie Robinson story, a story told with heart, humor, funk and soul.

New York Daily News

-

Like Brown, the movie is dynamic and entertaining as hell.
Get on Up (2014)
A chronicle of James Brown's rise from extreme poverty to become one of the most influential musicians in history.