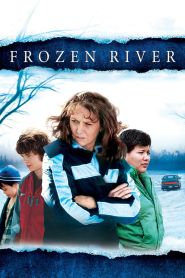 General Information
Glossary: F
Released Year: 2008
Runtime: 97 minutes
Genre: Drama
Directors: Courtney Hunt
Casts: Melissa Leo, Mark Boone Junior, Charlie McDermott, Michael O'Keefe, John Canoe, Misty Upham, Jay Klaitz, Dylan Carusona, James Reilly, Betty Ouyang
IMDB: Frozen River (2008)
Sponsored Links
Ratings
User Rating:
IMDB Rating:
7.1
Reviews
Film Threat

-

It's tough and cold and gives an inside look at poverty in America. Yet the film is also incredibly compelling and intense and I can't think of another film that's this small and powerful.

Time

-

In the end, you feel that Frozen River gives about as truthful a picture of American bleakness as it's possible for a movie to present. It is a movie that asks something of an audience, but it richly rewards our curiously rapt attention.

Entertainment Weekly

-

A tale of ordinary Americans scraping bottom, yet there's a redemption in that. The film asks: If you were this desperate, wouldn't you do the same?

Wall Street Journal

-

This is a debut feature, though you'd never know it from the filmmaker's commandingly confident style, or from the heartbreaking beauty -- heartbreaking, then heartmending -- of Melissa Leo's performance as a poor single mother who's living her whole life on thin ice.

The New York Times

-

Ms. Hunt's eye for detail has the precision of a short story writer's. She misses nothing.
Frozen River (2008)
Ray Eddy, an upstate New York trailer mom, is lured into the world of illegal immigrant smuggling. Broke after her husband takes off with the down payment for their new doublewide, Ray reluctantly teams up with Lila, a smuggler, and the two begin making runs across the frozen St. Lawrence River carrying illegal Chinese and Pakistani immigrants in the trunk of Ray's Dodge Spirit.