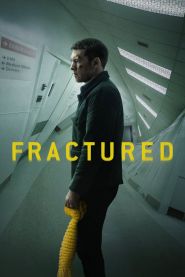 General Information
Glossary: F
Released Year: 2019
Runtime: 100 minutes
Genre: Thriller
Directors: Brad Anderson
Writers: Alan B. McElroy
Casts: Stephen Tobolowsky, Sam Worthington, Adjoa Andoh, Jessica Burleson, Will Woytowich, Will Woytowich, Lily Rabe, Jeff Strome, Gabriel Daniels, Mark Dann, Marina Stephenson Kerr, Chris Sigurdson, Shane Dean, Erik Athavale, Erik Athavale, Ernesto Griffith, Ernesto Griffith, Adrian McLean, Lauren Cochrane, Stephanie Sy, Chad Bruce, Derek James Trapp, Derek James Trapp, Dennis Scullard, Dorothy Carroll, Muriel Hogue, Muriel Hogue, Alan Castanaga, Ernie Pitts, Frederick Allen
IMDB: Fractured (2019)
Sponsored Links
Ratings
User Rating:
IMDB Rating:
6.3
Reviews
Movie Nation

-

There's little beyond the grey-and-grim production design here that one would venture so far as to call it "great." But Fractured provides an interesting mystery, engrossing story and a couple of superb action beats, more than enough to make it "Netflixable."

The Guardian

-

The film is just a machine, slick but soulless and with parts in need of a touch-up. Not broken exactly, but more, ahem, fractured.

IndieWire

-

A(nother) disposable Netflix thriller that fails to do anything with its potentially clever premise, Brad Anderson's Fractured isn't the first modern riff on "The Lady Vanishes" — not even close — but it's one of the few that finds a compelling new backdrop for that Agatha Christie-esque tale of conspiracy and gaslighting.

The Hollywood Reporter

-

Unfortunately, it all plays out in completely tedious fashion, having all the urgency of watching someone having an impassioned argument with their medical insurance representative.

RogerEbert.com

-

This movie is atrocious, never making a lick of sense, wearing its "message" on its sleeve like a bad term paper, and then ending in a way that should make you angry more than eager to see if it makes any sense.
Fractured (2019)
Driving cross-country, Ray and his wife and daughter stop at a highway rest area where his daughter falls and breaks her arm. After a frantic rush to the hospital and a clash with the check-in nurse, Ray is finally able to get her to a doctor. While the wife and daughter go downstairs for an MRI, Ray, exhausted, passes out in a chair in the lobby. Upon waking up, they have no record or knowledge of Ray's family ever being checked in.