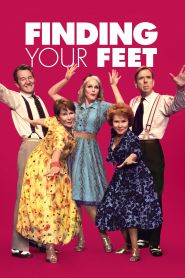 General Information
Glossary: F
Released Year: 2017
Runtime: 111 minutes
Genre: Comedy, Drama, Music, Romance
Directors: Richard Loncraine
Writers: Nick Moorcroft, Meg Leonard
Casts: John Sessions, Indra Ové, Celia Imrie, Timothy Spall, Joanna Lumley, Imelda Staunton, Sian Thomas, Victoria Wicks, David Hayman, Richard Hope, Marianne Oldham, Larrington Walker, Josie Lawrence
IMDB: Finding Your Feet (2017)
Sponsored Links
Ratings
User Rating:
IMDB Rating:
6.6
Reviews
RogerEbert.com

-

Finding Your Feet finds its own footing by putting its trust in its sturdy performers and avoiding many of the usual tea-time clichés as it allows its British cast to be defined by their relatable human circumstances more than quaint Anglo quirks.

Variety

-

The modest rewards in Finding Your Feet are ones of sprightly human chemistry rather than great narrative discovery, of all-round good humor rather than outright hilarity.

Entertainment Weekly

-

Finding Your Feet leans heavily on its cast of British screen greats. Luckily, Staunton, Imrie, Spall, Lumley et al are up to the task of dancing around most of the plot's more tired or ill-considered moments.

Total Film

-

Its love-in-later-life insights are well-worn, but with Staunton on song, Richard Loncraine's film mines genuine feeling.

Time Out

-

It is a simple, touching story that is sweetly, undemandingly entertaining. It would be very easy to pick holes in it but it doesn't give you much reason to want to.
Finding Your Feet (2017)
A lady has her prim and proper life turned upside down after discovering her husband's affair.