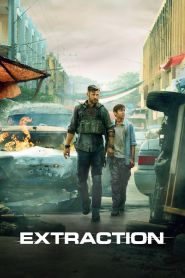 General Information
Glossary: E
Released Year: 2020
Runtime: 116 minutes
Genre: Action, Drama, Thriller
Directors: Sam Hargrave
Casts: Sam Hargrave, David Harbour, Patrick Newall, Chris Hemsworth, Golshifteh Farahani, Wayne Blair, Chris Jai Alex, Randeep Hooda, Pankaj Tripathi, Michael Lehr, Vonzell Carter, Brandon McClary, Neha Mahajan, Rudhraksh Jaiswal, Bryon Lerum, Ryder Lerum, Shivam Vichare, Piyush Khati, Sara Rumao, Aarti Kulkarni, Umakant Patil, Praveen Indu, Swapnil Kokam, Pallas Prajapati, Shazia Naz Gill, Rob Collins, Adam Bessa, Rayna Campbell, Héctor Andreu, Priyanshu Painyuli, Sumeet Thakur, Projoy Majumdar, Sounak Kundu, Pabitra Mondal, Abhinav Srivastana, Suraj Rikame, Sudipto Ballav, Shataf Figar, Kundan Roy, Amritpal Singh, Yatendra Bahuguna, Debapriya Saha, Sujay Mondal, Surojit Mondal, Raj Santra, Anup Sharma, Christopher Romrell, Craig 'Chili' Palmer, Mutaza Khatawala, Alejandro Anduze, Aditya Paul, Shreya Vivek, Sharan Gulati, Shitij Gulati, Akshat Pathak, Tejeshwar Singh Mann
IMDB: Extraction (2020)
Sponsored Links
Ratings
User Rating:
IMDB Rating:
6.8
Reviews
The Telegraph

-

Like its absurdly named hero, Extraction gets a serious and deeply silly job done in style.

Entertainment Weekly

-

Extraction mostly delivers what its swaggering trailer promises: international scenery; insidious villains; a taciturn, tree-trunk Aussie. And the comfort of knowing that the kids — or at least the one he came for — are probably alright.

The Globe and Mail (Toronto)

-

Add it all up, and Extraction's many creative solutions to reinvigorating the genre nearly balance out its many generic genre problems. So, it's good enough to take a shot on, especially after a stressful day of isolated modern life. But just one shot.

The Guardian

-

Extraction is a little bit hokey and absurd, and the very end has an exasperating cop-out – but it has to be admitted that, in terms of pure action octane, Russo and Hargrave bring the noise.

Time Out

-

Heady with cordite fumes and high on its violent spectacle, this Chris Hemsworth-fronted action-thriller makes for a surprise-free but passable lockdown watch.
Extraction (2020)
Tyler Rake, a fearless mercenary who offers his services on the black market, embarks on a dangerous mission when he is hired to rescue the kidnapped son of a Mumbai crime lord…