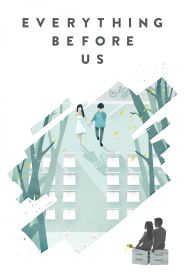 General Information
Glossary: E
Released Year: 2015
Runtime: 101 minutes
Genre: Drama, Romance
Directors: Wesley Chan, Philip Wang
Writers: Wesley Chan, Philip Wang, Chris Dinh
Casts: Aaron Yoo, Randall Park, Brandon Soo Hoo, Chris Riedell, Eme Ikwuakor, Parvesh Cheena, Bob Rumnock, Nathan Moore, Emanuel Borria, Ki Hong Lee, Mercy Malick, Lia Marie Johnson, Brittany Ishibashi, Victoria Park, Joanna Sotomura, Katie Savoy, Jaime Ballesteros, Megan Batoon, Katie Borria, Khalif Boyd, Josh Brodis, Adwin Brown, Stephen A. Chang, Timothy DeLaGhetto, Ezra Dewey, Jim Donnelly, Karalynn Dunton, E.M. Fedric, Edward Gelbinovich, Justin James Hughes, Melissa Hunter, Nicky Khalilian, Tasie Lawrence, Lana McKissack, Ji Moon, Song Moon, Wendy Nguyen, Janine Oda, Aliza Pearl, Alex Rincon, Megan Rosati, Shahaub Roudbari, Jasmine Saldana, Dominic Sandoval, Roman Sandoval, Shanon Serikaku, Tarynn Southern, Dante Swain
IMDB: Everything Before Us (2015) - IMDB
Sponsored Links
Ratings
User Rating:
IMDB Rating:
7.0
Reviews
| | |
| --- | --- |
| | There are currently no reviews available. |
Everything Before Us (2015)
The Department of Emotional Integrity (DEI) documents all relationship activity. A 'relationship score' is given to keep people accountable for their choices. The score is public for all to see, and affects various aspects of daily life. Two couples, teenagers and early 30s, face different but intersecting challenges in their relationships within the rules of the DEI.