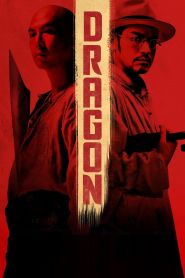 General Information
Glossary: D
Released Year: 2011
Runtime: 115 minutes
Genre: Action, Drama, Thriller
Directors: Peter Chan
Writers: Joyce Chan Ka-Yi, Aubrey Lam Oi-Wah
Casts: Donnie Yen, Kenji Tanigaki, Li Xiaoran, Yu Kang, Takeshi Kaneshiro, Tang Wei, Jimmy Wang Yu, Kara Hui, Yin Zhu-Sheng, Zheng Wei, Li Jia-Min, Jiang Wu
IMDB: Dragon (2011)
Sponsored Links
Ratings
User Rating:
IMDB Rating:
7.1
Reviews
Village Voice

-

The roaring popular success of Peter Chan's Wu xia in China - renamed Dragon for export - is no mystery: It's an adept genre exercise with rare primal depths.

Time

-

When a mild-mannered peasant unsheathes the powers he has long kept hidden, the results can be spectacular. The same can be said for Peter Chan Ho-sun's Dragon, a martial-arts morality play as lithe as it is forceful.

New York Post

-

It's never dull though, and the familiar characters and stock motivations are convincingly put across. And there's always Xu, who's turned to acupuncture to suppress his empathy, as you wait for the inevitable moment when suppressing it won't be enough.

NPR

-

Dragon is partly an homage to "One Armed Swordsman," a 1967 kung fu classic whose star, Jimmy Wang Yu, plays the new movie's arch-villain. But there's much Western influence: Jinxi's plight recalls David Cronenberg's "A History of Violence," and Baijiu's cerebral and flashy style of detection - complete with animated glimpses of victims' innards - suggests Guy Ritchie's Sherlock Holmes series. Dragon is also one of several recent Chinese crime movies that borrow from CSI-style TV dramas.

Los Angeles Times

-

Dragon has enough interesting left turns in style, mood and psychodrama to make it stand out.
Dragon (2011)
A sinful martial arts expert wants to start a new tranquil life, only to be hunted by a determined detective and his former master.